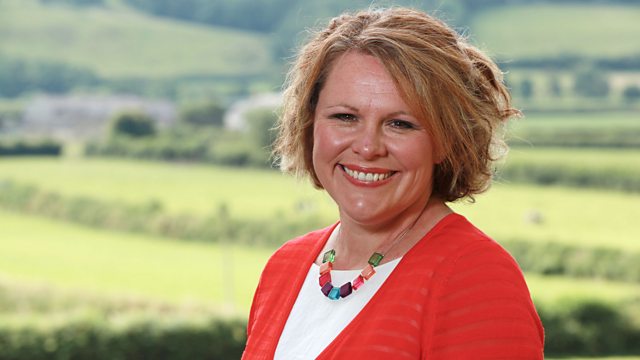 27/10/2013
Rachael Garside looks at food waste, the Lon Gwyrfai trail and our emotional response to turbines.
Last on
Food Waste, Clear Waters and Our Emotional Response to Wind Turbines
What's lurking in your fridge? In the week that Tesco announces plans to end some in-store food promotions and a Welsh town is named and shamed as the Uk's capital of food waste we look at who is culpable and what we can all do to cut down on wasting what we consume.
And what do you put down your sink? The new Clear Streams project in Swansea that hopes to reduce pollution and clean up the city's waterways, starting with the way we use water at home
The new multipurpose 7 km trail from Rhyd Ddu to Beddgelert that opens this week - it's cost £630,000 and has taken eleven years to plan and complete.
Wind turbines - do you love them or hate them? Before you answer that - have you really considered what you think of them? Research at Aberystwyth University is underway to find out how we perceive wind turbines and what our emotional reaction is to them. And if you're interested in taking part in a study walk looking at turbines the Festival of Social Science is run by the Economic and Social Research Council and takes place from 2-9 November 2013.