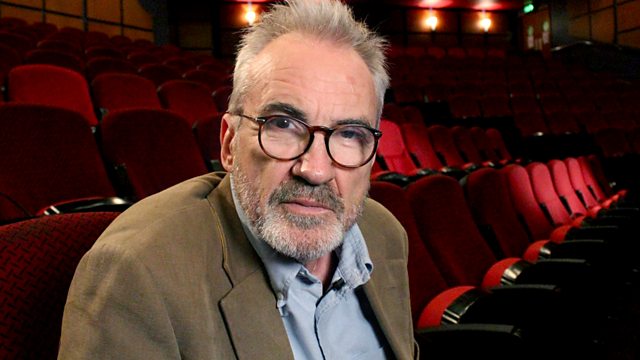 British Tinnitus Association
Actor Larry Lamb presents an appeal on behalf of the British Tinnitus Association, a charity which provides vital support for the millions of tinnitus sufferers in the UK, and which funds ground-breaking research to help find ways of treating the condition. The BTA is a charity close to Larry's heart as he was left with tinnitus after contracting malarial fever.
The film features Richard, who acquired tinnitus through years of working around noisy machinery. Initially he coped, but the stress of a family tragedy caused the sounds in his head to become constant and unbearable, and his life fell apart. Fortunately he was able to overcome tinnitus by learning a technique called mindfulness meditation, which the charity is helping to pioneer and which it hopes will transform many other lives.
To donate please call 0800 011 011, go online at www.bbc.co.uk/lifeline or send donations to British Tinnitus Association, Freepost, BBC Lifeline Appeal.
Last on
Donate now
To find out more about British Tinnitus Association please go to: http://www.tinnitus.org.uk/
Or write to: The British Tinnitus Association, Ground Floor, Unit 5, Acorn Business Park, Woodseats Close, Sheffield S8 0TB
Or call: 0114 250 9933
Larry Lamb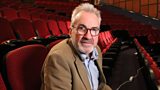 After contracting malaria in 2010, I had an awful fever for weeks and was left with hearing loss and a constant whizzing tinnitus noise in my right ear. I tried to tell myself there was no point in complaining about it and get on with life, but it was difficult, especially for my family.

I used to take my hearing for granted, like everyone else, but not anymore. I have been lucky. I've not lost out on any opportunities because of my tinnitus, but for one in ten people who have the condition, its effects can be very distressing, dominating every part of their life, leading to depression, isolation, anxiety, sleep deprivation and stress.

There currently is no cure for tinnitus, and so many of those affected are told to "learn to live with it" with no practical advice on how to do just that. This is where the British Tinnitus Association can help. The advice and support the BTA give really does make such a difference. So many people have been helped by the BTA to learn to manage their condition better and so have a much better quality of life.

British Tinnitus Association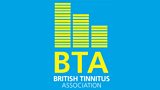 Tinnitus is a sound in the head or ears, with no external source, known cause, or current cure. The condition affects 10% of UK adults. This means one in ten people you know could have tinnitus – or it might even be you! For 10% of those who have tinnitus, its effects can be particularly distressing, leading to depression, isolation, anxiety, sleep deprivation and stress.
 
The British Tinnitus Association (BTA) is the only national charity dedicated to supporting people with tinnitus. Their work is crucial, as in the absence of a cure, many of those affected are discharged from NHS services, told to "learn to live with it," and that nothing can be done. The BTA don't believe that this is acceptable - or true. They work tirelessly to provide support, advice and management techniques for those affected. They are also at the forefront of commissioning research into treatments and ultimately, a cure.
 
Since 1979, from their Sheffield base, the BTA has helped hundreds of thousands of distressed tinnitus sufferers learn to successfully manage their symptom and regain quality of life. The number of people seeking help is constantly rising.
 
With your support, the BTA can help far more. Your donation will enable the BTA to commission research, which will benefit all those living with the condition.

Beverlea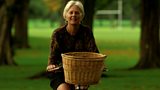 Cardiff based government advisor Beverlea Reategui developed tinnitus over two years ago through the stress of her demanding job.  Unaware of the condition, the constant noises in Bev's head were a frightening experience.  

Bev said, "I just, was terrified.  I thought, am I going mad?"

Struggling to understand her symptoms and why they had occurred, Bev found herself on long-term sick leave from work and she became more depressed about her condition.

She said, "You can slide easily into depression and I'm sure that I was quite depressed".

Thankfully, Bev found a wealth of support from the BTA and through this, has now set up her own help group in the Cardiff area.

She said, "We had help from the BTA to set up and run our own self-help group in Cardiff and it's been running for a couple of months".
Richard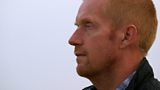 Father of two Richard Vascolina had developed tinnitus from years of working around loud machinery.  But it was when the noises became constant that Richard became concerned and went to his GP.

Richard said, "Basically he said to me that you've got to learn to live with it, which was hard to hear".

Considering the prospect of living with tinnitus for the rest of his life was particularly distressing for Richard and his wellbeing plummeted to an all time low.

He said, "I went for a walk down to the bay and it went through my mind for a short while about taking my life".

Fortunately, the new methods of tinnitus management being supported by the BTA have helped Richard to become more hopeful about his future.

He said, "We did a meditation for about 20 minutes and I was aware that for the 20 minutes of that mediation, I'd not been aware of my tinnitus".
Credits
| Role | Contributor |
| --- | --- |
| Presenter | Larry Lamb |
| Series Producer | Alex Steinitz |
| Executive Producer | Ruth Shurman |