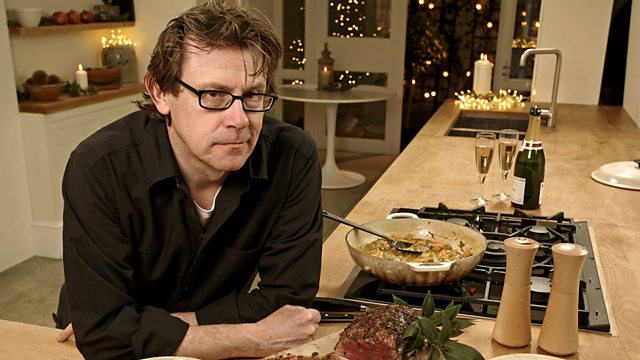 11/10/2013
Nigel Slater describes himself as a cook who writes and in fact, his writing is almost as delicious as his food. In his latest book, Eat: The Little Book of Fast Food, he describes how easy it is to make quick and delicious food every day. As he explains to Clare English, eating is one of life's great pleasures. He believes it should be relaxed, leisurely and comforting. Plus if we can share it with someone else, then all the better.
Neil Forbes and Mary Contini discuss what makes the perfect comfort food. Is it the place, the food, the company or is it the chance to eat anything you want guilt free.
John Quigley makes a fast hot and sour soup, combining flavours and ideas from Thailand, China and America.
Last on
Hot and sour seafood soup by John Quigley
Nigel Slater recipes on BBC Food