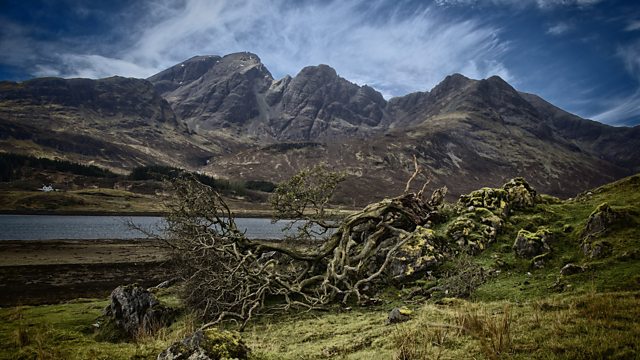 26/10/2013
Would you buy shares in a wind turbine for the greater good of the community? Mark visits Scotland's first wind cooperative in Dingwall.
The decline in deep sea fishing resulted in the closure of many Fishermen's Missions Scotland. We hear how the former building in Lochinver has been working out since it became a community owned bunkhouse and café.
Re-meandering a river to improve habitat for fish near Strathpeffer.
Red deer have been chosen as one of Scotland's Top 5 iconic species in the Year of Natural Scotland. Ahead of the closing of public voting to find a top species, Euan visits a Highland glen at night to hear the stags roaring during the rutting season.
It's been described as the UK mainland's most remote loo. Mark visits the community owned and run compost toilet at Stoer in Assynt.
Plus, as the consultation continues to establish Scotland's National Tree, poet Mandy Haggith extols the virtues of the rowan.
Continuing our One Place I've Never Been series, BBC Scotland's Gary Robertson walks a section of the West Highland Way.
That's also part of the route adventurer, Joe Norman, has covered in his solo bid to complete the International Appalachian Way.
And why walking in the woods is officially recognised as good therapy after a heart attack at the Forth Valley Royal Hospital.
Last on