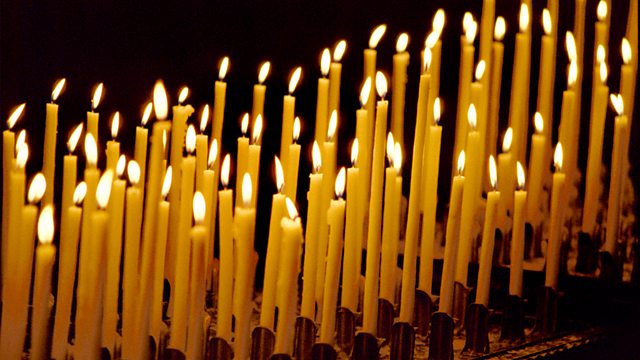 02/11/2013
A spiritual comment and prayer to begin the day with Shaunaka Rishi Das, Director of the Oxford Centre of Hindu Studies.
Last on
Shaunaka Rishi Das
Good Morning. A friend of mine is getting engaged today. The ring is bought, the site surveyed, the lines practiced, and the time set. I wish them both well and hope they have many happy babies, spend many autumns together, and enjoy the sounds, sights, tastes, thoughts, feelings, and actions that will fill their days.<?xml:namespace prefix = o ns = "urn:schemas-microsoft-com:office:office" />
My friend picked an auspicious day. Today is one of the five days over which the Diwali festival is celebrated, the day when Narakasura was killed. Who? You may ask. Well, Narakasura was a terrible character who kidnapped young girls and locked them away for a rainy day. He also represents a selfishness that resides in some measure in all of us. In Naraka his selfish tendency had become uncontrolled, and he had lost all perspective, and all sensitivity. <?xml:namespace prefix = st1 ns = "urn:schemas-microsoft-com:office:smarttags" />Krishna caught Naraka, dispatched him, freed the girls and all was well. In the story Krishna protected his devotees, the girls, but the story also tells us that he can protect us from ourselves, from our Narakasura.
The love that draws us together does not always keep us together.  Thus marriage calls on all our resources. There is no room for a Narakasura in our relationships. The part of us that wants to be noble, to be a hero needs to come to the fore, because being selfless, and to do it consistently, for the long term, is a challenge. By choosing this day to ask his beloved to marry him my friend is choosing to protect this girl from himself, from the Narakasura within - the desire to lust not love.
Dear Lord, may all who choose to love be blessed by You with the desire to serve, the tolerance to respect, the humility to be honest, and the sensitivity of compassion so they may live a hundred autumns together. Hare Krishna