Add music you love and enjoy it with
Kwabatsha

and

Justin

Zvangu Zvamuka Vs Until The End Of Time

Afrobeats Top 5

Edu vs Nihal B2B

Yegna Band

Abet

Featured Artist: Haile Roots.

Yuri Da Cunha

Atchu Tchutcha

Manish aka X Fader

Bekhabar (Arab Mix)

Punjabi MC

Panjaban Dance Mix

DJ Kent

Spin My World Around

Featured Artist: The Arrows.

Nitri Sawhney

Homelands (Free Form Five Mix)

3 Beatz Musik

Hoje Nao Saoi Dacqui

Hi-Tec Music

Dil Mein Hara

D'Banj

Oliver Twist (DBoy Remix)

Remix Artist: DBoy.

Afrobeats vs DesiBeats

DNA Mix

Xtra Talent with Karizma

Muentsi

Africa

Featured Artist: Begotten. Featured Artist: Synik.

Bigz

Omo Naija (Feat Eldee & Sas)

Zeus

Dats Wassup

Featured Artist: AKA. Featured Artist: Tumi.

Karizma

Tsvarakadenga

Featured Artist: TK Paradza.
Best of Nigeria on BBC Playlister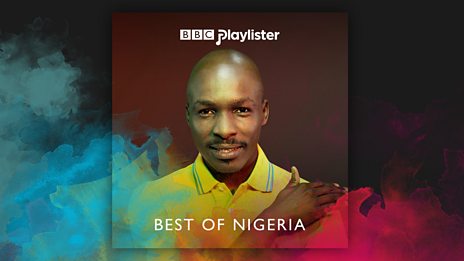 Get Edu-cated on what's been burning up the airwaves in Nigeria.