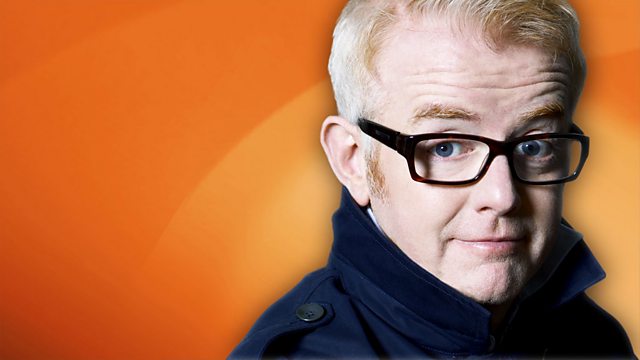 Sir Ben Ainslie Rules the Airwaves!
Today's Mystery Guest is the coolest cat, with the deepest voice, it's Mr Chris Difford from Squeeze.
We're joined by an Olympic Knight of the Realm, Sir Ben Ainslie, who talks about cracking comebacks and ruling the waves.
We devote our midweek Breaking News to the best of your texts - the last ones you sent or received. And you share them in their hundreds, after someone mixes their numbers, and asks Chris to switch on their washing machine.
Molly Goddard fills us her adventures on Jimmy's Farm. And today's Pause for Thoughter is Sarah Joseph.
Last on
Pause for Thought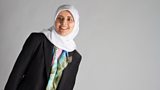 From Sarah Joseph Editor of Emel, the Muslim lifestyle magazine:
Today is International Orthopaedic Nurses Day. Now there's an awareness day you may not have heard of. I have - as my mum is currently in hospital on an orthopaedic ward suffering with a broken leg. She'd like to say that she got the injury whilst sky-diving, abseiling, or even keeping up with her older roller skating brother. But no! Mum broke her leg whilst straightening her bed. She's has no idea how it happened, but the break is in such a difficult place that she's in a total leg cast, and will be for up to six months.
We just have to put it down to the vagaries of life. And life has a funny way of pulling those little stunts... They are the Yorkers or Googlys of cricket – the unexpected balls that get you out.
Having witnessed a fair few of these incidents in my own life and the lives of others, I have to conclude that life is far from stable. Whilst we entertain an illusion of control, in fact we are always totally vulnerable. The storm in Britain this week showed us what so many in the developing world know on a daily basis – we are at the mercy of natural disasters, but the vagaries of life are more personal than that: A cancer diagnosis. A heart attack. A road traffic accident. A broken leg whilst making the bed... All these things and more, can strike at any moment. Loved ones can be taken from us at any time; health and wealth can vanish; our world can be turned upside down.
Pondering such vulnerability has the potential to make us feel incredibly unstable, so we can brush over things with the illusion of control, yet over time I have learnt to find strength in such vulnerability. For whilst I am fragile, God is constant, unchanging and permanent, and He, as the Qur'an reminds, "knows what is on the land and in the sea. Not a leaf falls but that God knows it." There's a plan to all of this. I often have trouble working out what that plan is, but acceptance in the face of adversity gives me unimaginable strength – it is a strength to be found in vulnerability.