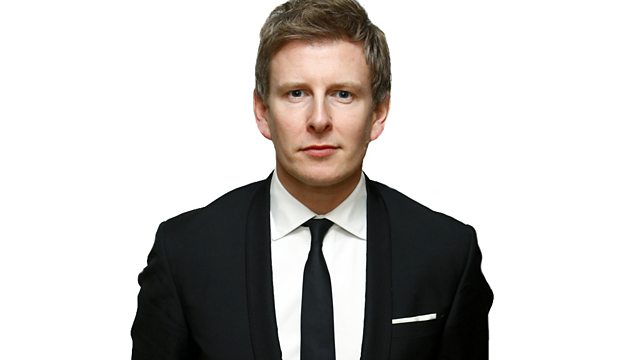 Patrick Kielty sits in
Patrick Kielty sits in for Chris, presenting a fully interactive show for all the family, featuring music, special guests and listeners on the phone.
Last on
Pause for Thought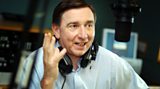 With Father Brian D'Arcy, a Catholic Passionist Priest.
It surprises me how often bees, and indeed honey, are mentioned in the Bible. After all, the Promised Land will overflow with milk and honey.  Another holy man, St Francis de Sales, patron saint of journalists, warned preachers that we catch more flies with a spoonful of honey than with a barrel full of vinegar.
Bees and their work are becoming more appreciated by scientists too.
If bees disappeared off the face of the earth, scientists agree, we'd survive for less than 4 years.  One out of every three mouthfuls of food we eat comes from hard-working honeybees.
Bees pollinate seeds which ripen into apples, cucumbers, cranberries and other fruits and vegetables. All of them are central to our daily diets.
The problem is that in recent years beekeepers have seen a huge number of bee colonies collapse. It is estimated that a third of the U S bee population died last year alone.
I was amazed to discover that a hard-working honeybee visits as many as 100 flowers in a single journey and carries more than half its weight in pollen. Yet for all its hard work, each honeybee produces only one twelfth of a teaspoon of honey in its short lifetime. To produce one pound of honey a colony of bees flies more than 55,000 miles and taps more than 2 million flowers.
It's easy to appreciate how the disappearance of the honeybee would leave our planet both poor and hungry.
On another level the humble honeybee is a reminder of the importance of little things. Jesus said that even a little mustard seed was important because it grows to be a great bush sheltering birds and insects.
It makes me more aware than ever of the importance of "ONE." One more snowflake can bend a branch; drops of water make a river; one helpful act could save a life.
So don't under-estimate the value of each person – especially yourself. You really are the bee's knees.