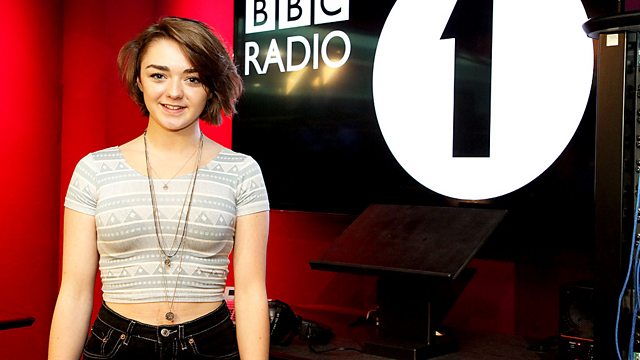 Maisie Williams
Teen Awards Best Actor Winner Maisie Williams Maisie Williams, aka Arya Stark from Game of Thrones takes over Radio 1.
Brace yourself. Winter Is Coming. Well at least Maisie is, playing a selection of her favourite music from the likes of Disclosure, Eliza Doolittle, Bob Marley, The Cure, AWOLNATION and Imagine Dragons.
She is surprised by massive Game Of Thrones fan Eliza Doolittle, talks about the music she puts on to help get into character, speaks about how her life has changed from being cast in the show at the age of 12.
Last on