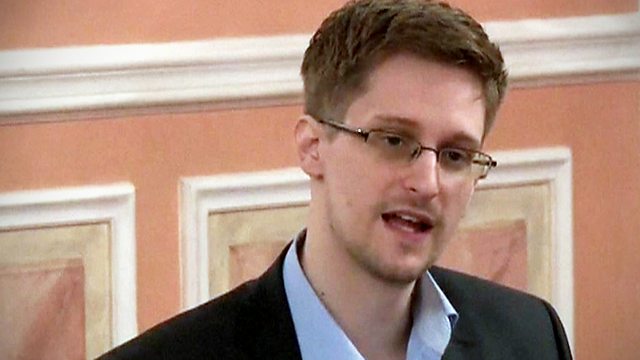 30/10/2013
Listen in pop-out player
In a democracy, freedom of expression depends on citizens knowing what their government's doing, but how can that be reconciled with the security threats faced by the intelligence services?
The Wikileaks revelations, followed more recently by the NSA documents leaked by Edward Snowden, have provoked a public and political debate where politicians, journalists and spies have been forced to defend their actions.
Ritula Shah hosts a special debate with a panel of leading experts:
- Professor Sir David Omand, former head of GCHQ and senior intelligence adviser to No.10
- Kirsty Hughes, Chief Executive of Index which campaigns for the right to freedom of expression
- Baroness Pauline Neville Jones, former Security Minister and former Chairman of the Joint Intelligence Committee
- Frank la Rue, The United Nations' Special Rapporteur on the Freedom of Expression.
Last on