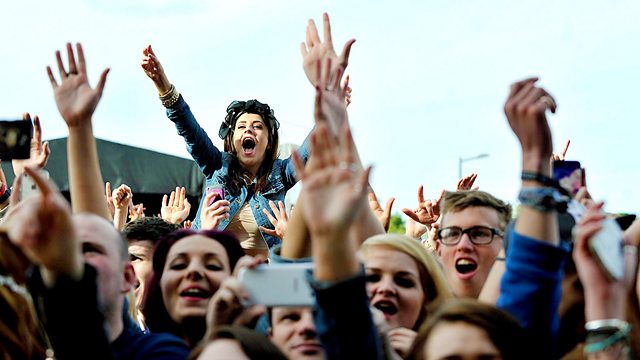 Mixed Up Teens
Although they've all had varied influences, every generation of teenagers has felt 'misunderstood' in different ways. Yet they've always remained upbeat and had a positive outlook on life.
This special mixed up collage explores the thoughts, sounds and lives of teenagers over the last five decades, using both archive content and music to highlight the amazing journeys of young people growing up.
Over the course of an hour, a playlist from the 60's to the present day intertwines with the important themes of teenagers developing and finding their way through life. From the Beatles to Bros to Bowie to Blur to Breach, the music takes us through all tastes and genres.
Deep within the show there's an exclusive mini-mix dedicated to the acid house rave generation; and we explore themes like idols, fashion, sex and technology. The sonic palette is further extended with star filled insights and understandings of their time.
It's a chance to immerse yourself in the common, and not so common, ambitions, fears, hopes and dreams of different generations, in an entertaining and thought provoking way.
The show comes to a close with a truly heartfelt poem from the brilliant spoken word artist Kate Tempest - guaranteed to leave you with a tear in your eye.
Last on