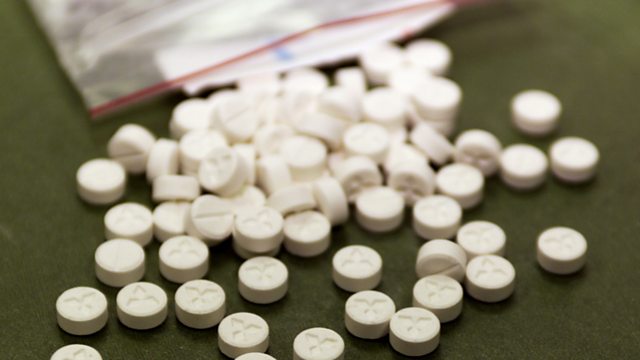 Deadly Drugs
Listen in pop-out player
What's behind the recent death of a clubgoer in Manchester who's believed to have taken a bad dose of the drug ecstasy? He's one of 12 in the area in the last year who've died after using illegal stimulants with toxic new additives, prompting the Government's Chief Medical Officer to issue a formal alert. Police are concerned organised crime is hiring backstreet chemists to cook up their own toxic amphetamines. Allan Urry investigates.
Producer: Carl Johnston.
READ THE PROGRAMME TRANSCRIPT
Allan Urry investigates a rise in deaths among people who take the drug ecstasy. Health agencies are concerned about criminals who are now cooking up their own toxic amphetamines.