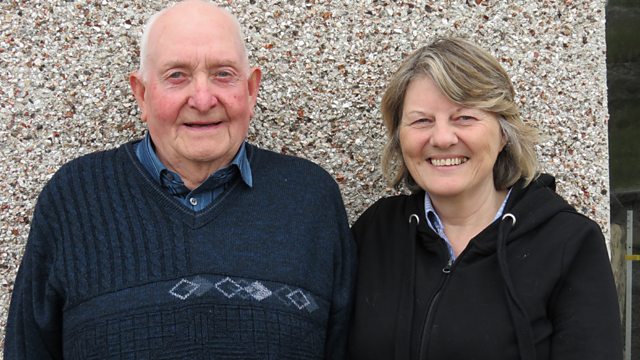 Òrain Dhòmhnaill Norrie
Nuair a bhiodh Mairead NicLeòid a' tighinn a Leòdhas air làithean-saora na sgoile, bha i a' cur seachad mòran dhan ùine sin còmhla ri a seanmhair agus bràithrean a h-athar an Tolostadh a' Chaolais. Fhads a bha na fir a' faighe air a' bheairt bhiodh iad cuideachd a' seinn, agus bhiodh Mairead òg ag èisteachd. Agus ged a thogadh Mairead an Dùn Èideann agus an Ceann Phàdraig, 's e a' Ghàidhlig a bh' aca rithe. Tha cuimhne mhath aig Mairead air na làithean dòigheil sin, agus bho chionn ghoirid thill i a Tholostadh a cheilidh air bràthair a h-athar, Dòmhnall Norrie. Bha là ann agus bha fèill mhòr air fhèin a' seinn aig consairtean agus ceilidhean, agus ann an Òrain Dhòmhnaill Norrie, tha 'd a' còmhradh mu na h-òrain aige ( cuid a chaidh a chlàradh dhan BhBC bho chionn bhliadhnaichean ), mun bhaile agus mu na daoine.
When Margaret Macleod, of the acclaimed Gaelic band 'Na h-Òganaich', came to Lewis during her school holidays, much of the time was spent in Tolsta Chaolais with her granny and her father's brothers. As they worked the loom, they sang Gaelic songs and Mairead listened, they also spoke Gaelic to her despite her being brought up in Peterhead and Edinburgh. Mairead has vivid memories of that time and in Òrain Dhòmhnaill Norrie she goes back to Tolsta to talk to her sole remaining uncle, Dòmhnall Norrie, about their family, his songs ( some of which he recorded for the BBC ), the village and the people.