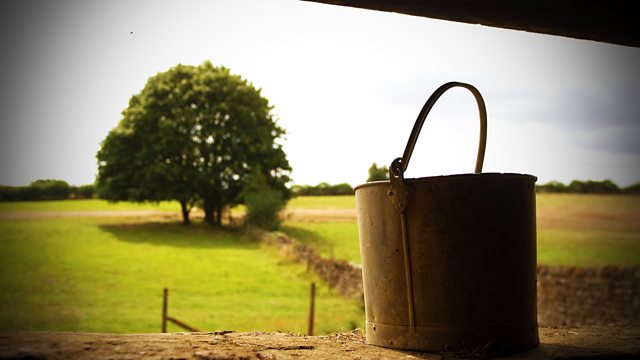 28/10/2013
Alistair drops in on Mike and Ed and confirms that both the aborted calves and the sickly cow and its mother have tested positive for neospora. Thankfully, the rest of the herd aren't contaminated. Ed can't hide how incensed he is - especially when Alistair tells them it could have been spread through contact with feed contaminated with dog faeces.
Eddie catches Darrell attempting to steal the poppy appeal tin and can't hide his dismay. Darrell is embarrassed but Eddie sits him down and reveals that he has had a troubled past of his own. Darrell admits that he never actually attended either his doctor's appointment or his Jobcentre interview, and Eddie urges him to tell Shula. Wanting to show some kindness to desperate Darrell, Eddie lends him some money.
Later, Darrell returns to The Stables very drunk, having spent the money Eddie gave him on drink. His enthusiastic manner spooks the horse Alistair and Shula are trying to treat and it runs off, narrowly avoiding an accident. Shula is outraged and Darrell makes off, remarking that he knows where he's not wanted.
Last on