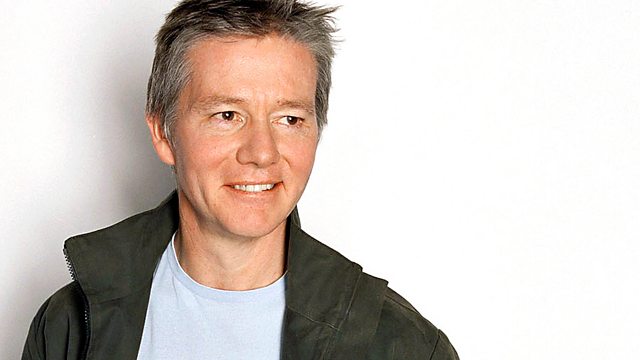 28/10/2013
(7/12)
Round Britain Quiz this week enters the second half of the current season, with teams defeated in their early contests now having a chance to get their own back in 'revenge fixtures'. The Scotland team of Michael Alexander and Alan Taylor set out to turn the tables on the Midlands team of Rosalind Miles and Stephen Maddock, who beat them in the opening match of the series.
Tom Sutcliffe is in the questionmaster's chair, and, as always, the scores will depend on how much help he has to give the teams in unravelling the quiz's notoriously convoluted questions.
There'll be several fiendish question suggestions from Round Britain Quiz listeners, and Tom will also be revealing the solution to the question he left unanswered at the end of last week's edition.
Producer: Paul Bajoria.
Last on
QUESTIONS IN THIS PROGRAMME
1. Separate and unite; Approve and denounce; Fasten up and collapse. <?xml:namespace prefix = o ns = "urn:schemas-microsoft-com:office:office" />
Why might these pairs appear to prove the similarity of opposites?
2. Rhyme the following (preferably without looking): Ruslan and Lyudmila, Rodin's Poet, Smollett's Humphry and the people of Atahualpa.
3. Music question: Which meal would these performers be likely to share with Kilgore Trout?
4. Music question: How many hands are involved in total, and why are some missing? 
5. (From Peter Wathern) What links members of the fungal genus Phallus with an ecclesiastical dairy product, the audience knee deep in hazelnut shells at the Globe, and a fuss?
6. (From Kathryn Williams) The More for whom no place was perfect, one whose intelligence was impugned by Graham Fellows, the employer of an inimitable manservant, and a monarch twice numbered: where do they all live, and who is the odd one out?
7. (From Sue Leaney) An intellectually-challenged children's favourite found them unpredictable; Lear's travellers took silvery ones; a Shakespearean cleric admired them, but mistook the sex of their leader.
What connects them all to 1450?
8. Why could Big Joe Turner have a good time with Rudolph Valentino, Mr Magdalena Kožená and a barm cake?
LAST WEEK'S TEASER QUESTION
We asked where you might find, close together, a 19th century rural poet, a Restoration spy and dress designers with Royal approval.
These are clues to Cambridge colleges. <?xml:namespace prefix = o ns = "urn:schemas-microsoft-com:office:office" />
The 19th century poet is John Clare (1793-1864), poet of rural life, author of The Shepherd's Calendar, certified insane in 1837 and destined to spend most of the rest of his life in asylums.
The Restoration-era government spy, a friend of Samuel Pepys, was Sir George Downing, after whom Downing Street is named – and whose descendants endowed Downing College, Cambridge. He had grown up in an area of Kent where there was a high proportion of genetically deaf people, and he had learned sign language – a skill he was able to put to good use in his work as a spy, able to pass information through deaf people who were unlikely to be tortured to reveal what they knew.
The dress designers are the Emanuels, David and Elizabeth, creators of Princess Diana's wedding dress in 1981. The spelling of their name differs by one letter from that of Emmanuel college.
THIS WEEK'S TEASER QUESTION
Which location links Arthur Gordon Pym, Joan Aiken and Moby-Dick - and what's the further connection with Weekend World?
No need to contact us with the answer - it's just for fun and there are no prizes! Tom will reveal the solution at the beginning of the next edition.