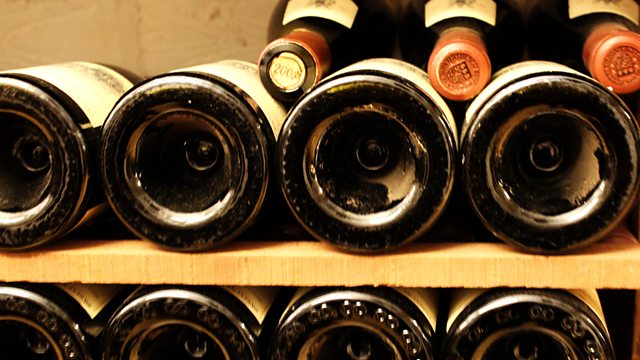 Online wine sales
Listen in pop-out player
Are auto-renewal insurance premiums a bad deal? The former Energy Secretary Chris Huhne tells Winifred why the Green Deal isn't dead and gives his opinion on the big six energy companies. We look at why the online wine industry is growing and find out how to get the best deals. Plus, we crunch the numbers of digital radio listening and ask when a switchover might happen.
Last on
Victoria Moore's choice of online wines
The Daily Telegraph's Victoria Moore tasted the following wines;
Guimaro Mencia Ribera Sacra 2011 Spain (14.5%, The Wine Society) £10.95. "One of the best wines at this price that I've tasted this year. A red made from the increasingly fashionable grape mencia, it's all mace, spice, and lush plushness. Big but not claggy. The type of gem you can find when you look beyond the supermarkets."
 Riesling Stefan Winter 2012 Rheinhessen, Germany (12%, Swig.co.uk) £12.95
"This riesling makes me think of a glacier - it has a confident, icy glide. At the same time, it's so vibey it's a kind of firework explosion of white sparkling lights and lime. With a tiny edge of putty. I know that sounds odd. Rheinhessen riesling always reminds me of putty. Utterly delicious."
 TWO SUPERMARKET BARGAINS
 THE WHITE
Finest* Picpoul de Pinet 2012 Languedoc, France (12.5%, Tesco)
£5.99 down from £7.99 until 12 November
£5.09 when you buy two cases or more online from Tesco Wine by the Case to get another 15% off until 3rd November
"Picpoul is the thinking person's pinot grigio. A white wine that's refreshing, clean, un-oaked and a tiny bit saline. Easy peasy stuff."
 THE RED
Toscana Rosso 2012 IGT Italy (13%, M&S)
£5.99 or £4.50 on the buy 6, save 25% offer from Monday 28th Oct to Sunday 17th Nov
"Made from sangiovese, the Chianti grape, and bolstered with a bit of merlot and cabernet sauvignon, both of which have become increasingly common in Tuscany over the last couple of decades, this is a very handy pizza/pasta/antipasti wine."