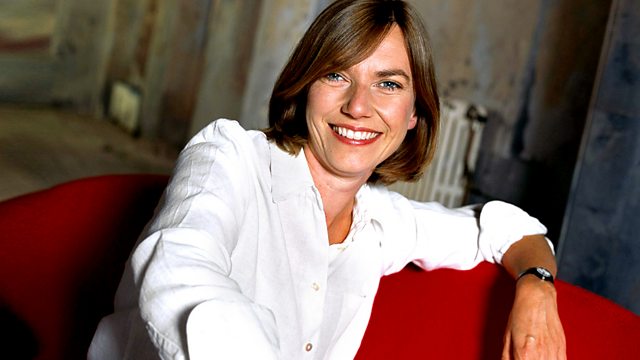 Verdi 200: I due Foscari
Verdi 200: I due Foscari
The year is 1457 and the setting Venice. The octogenarian Doge, Francesco Foscari and the senators of the Council of Ten are to pass judgement on the Doge's own son, Jacopo Foscari. He has been accused of the murder some years earlier of a member of a rival family. Jacopo Foscari's wife, Lucrezia begs the Doge to protect his son from the vindictiveness of his accuser, Jacopo Loredano, but the Doge is powerless: the will of the Republic must prevail. Jacopo Foscari dies as he is carried into exile, too soon to learn of a deathbed confession from the real murderer. Despite this confession, the aged Doge himself is deposed by the Council of Ten led by the treacherous Jacopo Loredano, who writes in his ledger: 'The Foscari have paid me.'
Verdi found inspiration in Byron's exploration of Venice's harsh, secretive underbelly in his play, The Two Foscari, which he described as: "A fine subject, delicate and full of pathos.' In place of the grand choruses of Nabucco and Ernani, which preceded it, Verdi's I due Foscari of 1844 takes on a much more intimate tone: rarely has the Venetian barcarolle been infused with such dark undercurrents.
Presented by Louise Fryer
Francesco Foscari, Doge of Venice ..... Piero Cappuccilli (baritone),
Jacopo Foscari, his son ..... José Carreras (tenor),
Lucrezia Contarini, Jacopo Foscari's wife ..... Katia Ricciarelli (soprano),
Jacopo Loredano, Member of the Council of Ten ..... Samuel Ramey (bass),
Barbarigo, a Senator ..... Vincenzo Bello (tenor),
Pisana, Friend and confidant of Lucrezia ..... Elizabeth Connell (mezzo-soprano),
Fante, Officer of the Council of Ten ..... Mieczyslaw Antoniak (tenor),
Servo, Servant of the Doge ..... Franz Handlos (bass)
Austrian Radio Symphony Orchestra, Austrian Radio Chorus,
Lamberto Gardelli (conductor)
approx 3.55pm
That's followed by a recent performance of a twenty-minute BBC Commission written in 2009 in which Kurt Schwertsik pays hommage to the ghosts of Vienna. As one critic wrote after the first performance:"An accordion spices a bittersweet Viennese waltz, a toy march hovers between West and East Europe and the final fugue is touched by a frisson of Mahler's First Symphony."
Kurt Schwertsik: Nachtmusiken
BBC Philharmonic, HK Gruber (conductor).
Last on