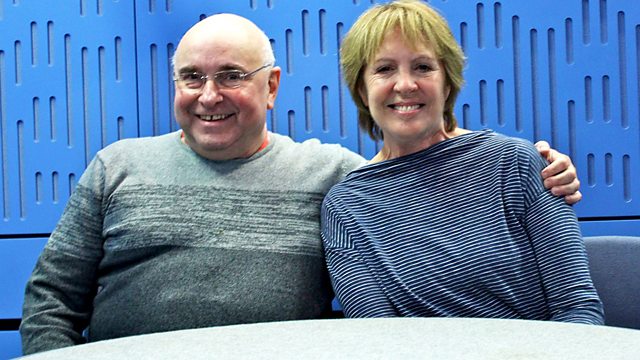 Tuesday - Rob Cowan
9am
A selection of music, including the Essential CD of the Week: Paavo Berglund - The Bournemouth Years and at 9.30 our brainteaser: Who's Singing?
10am
Artist of the Week: Brigitte Fassbaender
10.30am
Rob's guest this week is the stage and screen actress, Penelope Wilton. Currently appearing on our screens as Isobel Crawley in Downton Abbey, Penelope is also well known for her film appearances including Cry Freedom, where she played the South African anti-apartheid activist Wendy Woods, and The History Boys. In 2004 in she was made OBE for her services to drama.
11am
Rob's Essential Choice
Elgar
Piano Quintet in A minor, Op.84
John Ogdon (piano)
Allegri Quartet.
Who's Singing?
Answer:  It was the Russian people singing at the Coronation of Boris Godunov. After the bells rang out, Prince Shuysky presented Boris to the people. <?xml:namespace prefix = o ns = "urn:schemas-microsoft-com:office:office" />
The music we heard was:
Mussorgsky
Coronation Scene (Boris Godunov)
Prince Shuysky: Kenneth Riegel (tenor)
The Oratorio Society of Washington
The Choral Arts Society of Washington
National Symphony Orchestra
Mstislav Rostropovich (conductor)
ERATO 2292 45418-2
Read the Essential Classics blog
Essential Choices on BBC Playlister