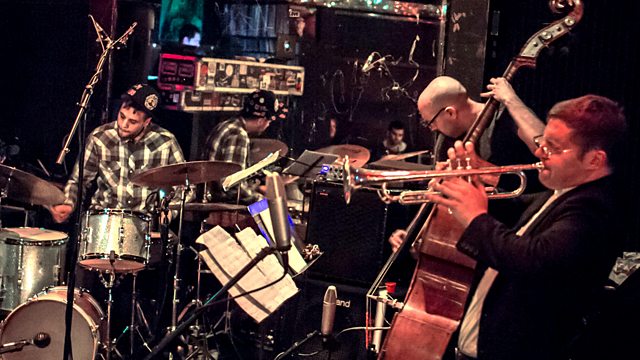 Peter Evans's Zebulon Trio
Jez Nelson presents trumpeter Peter Evans's Zebulon Trio, recorded live at Vortex.
The Zebulon trio is named for the Brooklyn venue of the same name, whose owner famously said he was forced to close because 'squares' had moved into the neighbourhood and ruined it for everyone. And there's nothing square about this grouping, that very rare jazz combination of trumpet, bass and drums, courtesy of John Hébert and Kassa Overall. Evans himself is known as an avant-garde player who is equally comfortable playing solo, in electro-acoustic settings, even with chamber orchestras. Watching this trio has been described like "three distinct species of the jazz genus came together to form some all-powerful mutant" (All About Jazz.com).
Presenter: Jez Nelson
Producers: Peggy Sutton; Chris Elcombe.
Last on
Peter Evans' Zebulon Trio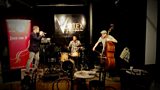 Peter Evans' Zebulon Trio (copyright Peter Gannushkin)