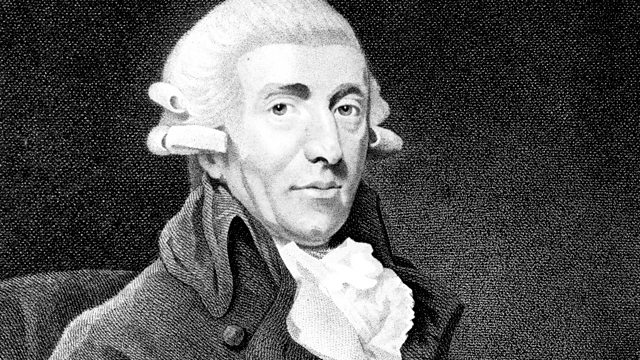 Affectionately nicknamed Papa, reverered as the 'Father of the Symphony' and 'Father of the String Quartet', this week Donald Macleod explores the life and music of Franz Joseph Haydn through another musical form that the composer made his own, his music for Trio.
Haydn composed music for various combinations of three instruments, including strings with piano, with flute and on their own. He also created over a hundred trios featuring an obscure cello-like intrument, known as the Baryton. Donald Macleod focuses on one trio in each programme, and explores the period in which they were written, journeying with the listener from Haydn's early career in Eisenstadt, onto his celebrated visits to London, and old age in Vienna.
In the first programme, Donald introduces Haydn's String Trio No.18 in E major, written shortly after the composer found work at the court of Esterhazy in Eisenstadt.
Haydn probably composed this trio simply for his own amusment. His new employer, however, had other ideas. Prince Paul Anton Esterhazy was more interested in building a repertoire for the impressive court orchestra. The Prince himself suggested Haydn should compose some symphonies, and the outcome was a set of three depicting the times of the day, including Le Matin, The Morning in D major.
Prince Paul Anton soon died, and in 1762, Haydn had a new employer. Prince Nicholaus, thankfully, was very fond of music and haydn composed his cantata "Destatevi o miei fidi" was composed for the new prince's name day.
Last on
More episodes
Previous
You are at the first episode