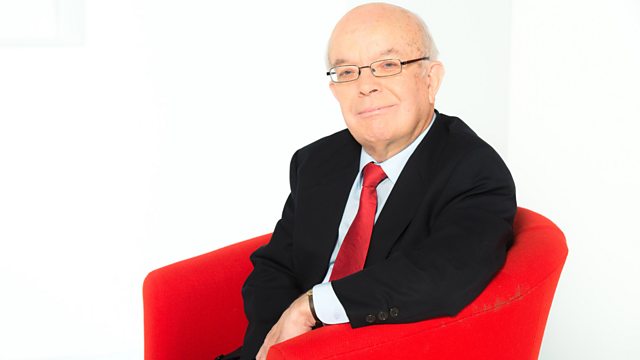 20/10/2013
Roy Jenkins visits the archbishop of Westminster at his London home, ahead of his speaking engagement in Cardiff at an Interfaith event organised by the Muslim Council for Wales.
Last on
Archbishop of Westminster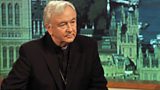 This week Roy Jenkins goes to Archbishop's House, Westminster to meet the Most Reverend Vincent Nichols, now in his fifth year as the Archbishop of Westminster, and the most senior Catholic cleric in England and Wales.
The immediate successor to Cardinals Basil Hume and Cormac Murphy-O'Connor, Vincent Nichols was the youngest bishop in Britain more than 20 years ago when he served in this diocese before becoming Archbishop of Birmingham.
He took the top job here in a church still reeling from abuse scandals, and against a background of declining church attendance, rejection by many of the faithful of some of its traditional teachings, and in an age he sees as "aggressively secularist"
He's always been ready to offer a robust defence to that tradition on abortion,  adoption, gay marriage, education… how life should begin, how it should end, and how it should be lived in between.
But who is the man behind the image of a quiet, determined priest, described as "ambitious for God", who cheered from the Kop as a boy and remains an unashamed and unreconstructed Liverpool fan?   And how does he see the church grappling with the enormous issues which confront it? 
Related links: