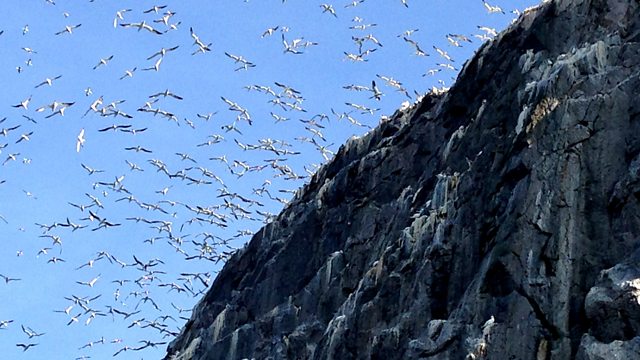 Islands of the Forth: Fortress Islands of the Forth
In the fifth episode, Paul Murton explores the islands scattered in the Firth of Forth. He discovers that these seemingly peaceful islands have a dramatic history of war; from Medieval English raids on the monastic island retreat of Inchcolm, to the first air raid attack on Britain above Inchgarvie. Paul learns about the strategic importance of Inchkeith's defences during two world wars, before heading to the Bass Rock to learn more about the history of prisoners incarcerated on the unforgiving rock, with 160,000 gannets for company.
Last on
How do you get a full film crew up the Paps of Jura?