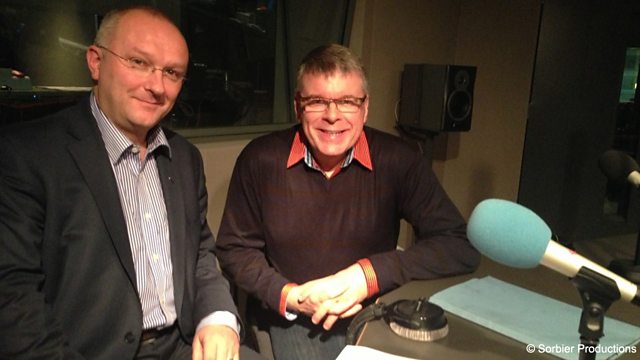 Còmhla ri Iain Mac'ille Mhìcheil
Dà uair a thìde de cheòl is còmhradh math beòthail cuide ri Iain Mac 'ille Mhìcheil. Bìth Iain a' cur fàilte an t-seachdain-sa air an t-Àrd-Ollamh Roibeard Ó Maolalaigh, Ceannard Roinn na Ceiltis agus Gàidhlig aig Oilthigh Ghlaschu. An uiridh, chaidh Roibeard cuideachd fhasdadh mar Cheannard Sgoil nan Daonnachd aig an Oilthigh. Tha e a' coimhead as dèidh grunn math phròiseactan ceangailte ri cànan is cultur nan Gàidheal. A bharrachd air na roghainnean ciùil pearsanta aig Roibeard, agus a chuid sheanchais inntinneach, mar is àbhaist cuideachd bìth taghadh measgaichte de sheinneadairean is còmhlain aig Iain fhèin. Sin bho Americana gu folk is Country & Western, nam-measg seann òrain agus cuid a tha buileach ùr air an clàradh.
John Carmichael brings you a warm and lively wind-down listen, at the end of the week. This week John chats to special guest, Professor Rob Ó Maolalaigh, Head of Celtic & Gaelic and Professor of Gaelic in the School of Humanities at the University of Glasgow. He will chat about the various academic projects he is involved in and also chooses four of his favourite pieces of music. We'll also hear a variety of songs from traditional country and western stars to some of the best contemporary singer songwriters along with Gaelic and Celtic performers.
Last on