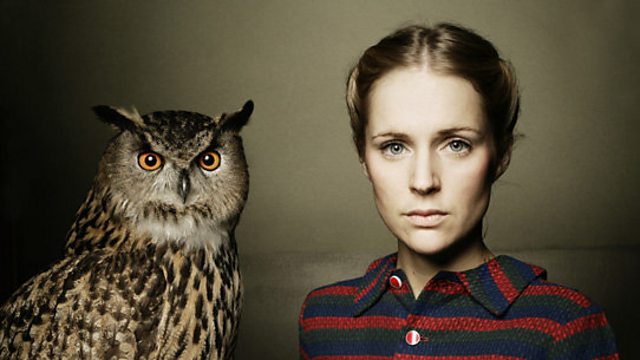 24/10/2013
Her debut album sold almost half a million copies, was loved by critics and went platinum many times over in Europe. She's performing in Glasgow tonight, her second album is just out and she'll be talking to Janice later- it's Agnes Obel.
It's movie day and we'll be reviewing new cinema releases sci fi blockbuster, Ender's Game, courtroom thriller Closed Circuit, and, for the kids, Cloudy with a Chance of Meatballs 2. And hey, jet-setters, we'll also be talking about what makes an ideal in-flight movie.
Film oracle Barry Norman, will be here - he's written a new book, not about the movies, but about his late wife, Diana.
Writer Ali Smith on her insightful and lushly-illustrated interpretation of the Greek myth of Antigone, the girl who challenged an all-powerful king.
And- the rocky road to reality: legendary Scottish comedian Arnold Brown and award-winning director Jes Benstock are collaborating on a comedic film project penned by Arnie himself and based on his experiences as a Jewish Scotsman on the South side of Glasgow. But even with this pedigree will they secure the funding they need to get it off the ground? They'll give us a progress report.
Last on
Agnes Obel