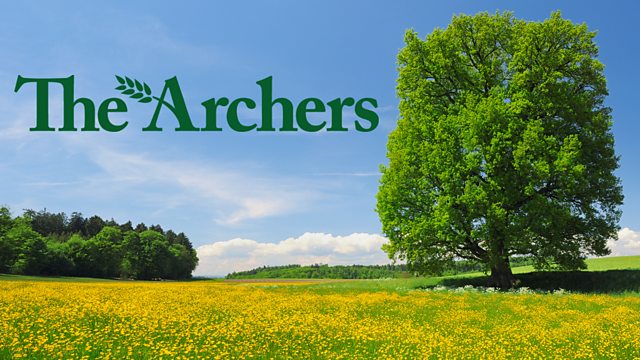 25/10/2013
It's the day of Kenton's stag do and the afternoon kicks off with a trip to a quad biking course, much to Kenton's initial dismay. But he soon picks it up and by the end of the day is the self-proclaimed 'King of the quads'. Jim even has a ride and surprises everyone with his unbounded enthusiasm.
Emma and Lynda embark on a day of culinary activities, choosing a selection of recipes to test before putting together the cookbook. Emma confides in Lynda her fears for her future with Ed following their bad news about the neospora in the herd. Although Lynda tries to stay upbeat, Emma is sure they will have to remain living at her parents' house, with an increasingly tense atmosphere.
Shula and David discuss Darrell. Shula is generally positive about his progress. Darrell has told her he managed to rearrange his appointment at the job centre and see the doctor all by himself.
Although Kenton spends the evening being thoroughly teased by the boys, he is still in very high spirits and thoroughly looking forward to the arrival of Mel and Meriel. An old school report reminds Kenton just what a positive influence Jolene has had on his life. He couldn't be happier.
Last on
From 21st – 28th October, Writersroom is going behind the scenes on The Archers.
Credits
| Role | Contributor |
| --- | --- |
| Jill Archer | Patricia Greene |
| Kenton Archer | Richard Attlee |
| Shula Hebden Lloyd | Judy Bennett |
| David Archer | Tim Bentinck |
| Ruth Archer | Felicity Finch |
| Elizabeth Pargetter | Alison Dowling |
| Helen Archer | Louiza Patikas |
| Tom Archer | Tom Graham |
| Jolene Perks | Buffy Davis |
| Fallon Rogers | Joanna Van Kampen |
| Kathy Perks | Hedli Niklaus |
| Joe Grundy | Edward Kelsey |
| Clarrie Grundy | Heather Bell |
| Ed Grundy | Barry Farrimond |
| Nic Grundy | Becky Wright |
| Will Grundy | Philip Molloy |
| Emma Grundy | Emerald O'Hanrahan |
| Susan Carter | Charlotte Martin |
| Tracy Horrobin | Susie Riddell |
| Oliver Sterling | Michael Cochrane |
| Caroline Sterling | Sara Coward |
| Lynda Snell | Carole Boyd |
| Kirsty Miller | Annabelle Dowler |
| Alan Franks | John Telfer |
| Jazzer McCreary | Ryan Kelly |
| Darrell Makepeace | Dan Hagley |
| Rosa Makepeace | Anna Piper |
| Writer | Caroline Harrington |
| Director | Peter Leslie Wild |
| Producer | Julie Beckett |
| Editor | Julie Beckett |