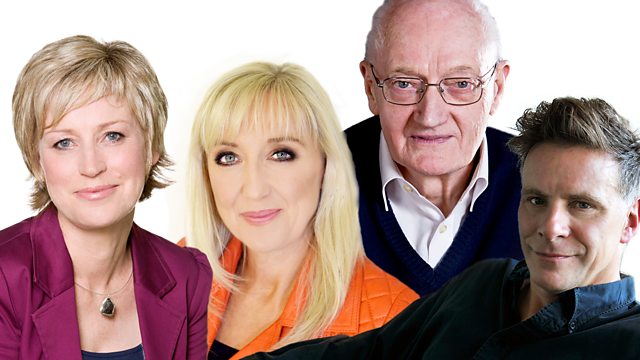 20/10/2013
Cathy's first guest is Nigel Osborne, one of Britain's leading composers' he's also a pioneer in the use of music therapy to help children traumatized by war. A master musical communicator, he's worked in conflict zones around the world and believes that music can have a profound effect on the human brain.
With more adults living alone than in any other type of household, Cathy examines the topic of loneliness with Valerie Crookston, from Contact the Elderly; Herald Columnist Catriona Stewart, and Reverend Owain Jones of the United Church of Bute. Does living alone mean being lonely, or can it be a positive experience? And what can be done to help those people who live alone and would rather not?
Edinburgh chamber choir, the St Andrew Camerata will sing at mass in St Peter's basilica. Before heading off for Rome, the choir's conductor, Vincent Wallace and choir member and managing director Gordon Duncan told Cathy how they managed to get the Vatican performance.
Church of Scotland minister the Reverend Aftab Gohar whose mother, nephew, niece and other family members and friends died in a suicide bombing at All Saints' Church in Peshawar tells Cathy why he forgives those responsible.
Cathy talks to Francis Mckee, Director of the Centre for Contemporary Arts in Glasgow about a specially created art exhibition inspired by the life and legacy of St Columba. And we hear from some of the artists involved who came together on Raasay, near Skye to discuss and respond to themes linked to St Columba, as well as questions about landscape, spirituality, religion and identity.
All this and the usual mix of great music.
Last on
Living Alone
If you are interested in finding out more about the poll as discussed in the Living Alone conversation and for details of organisations who work with those who live alone, and advice on how to live alone well, go to