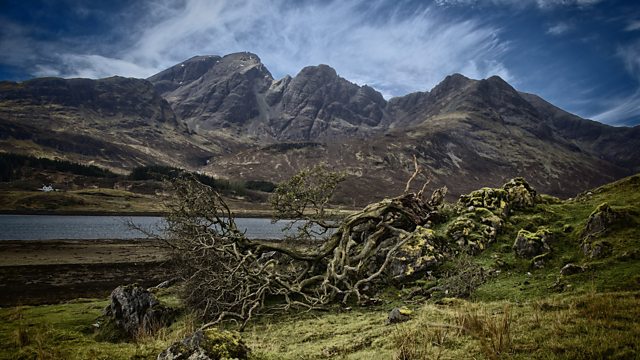 19/10/2013
A special feature exploring the life and work of one of Scotland's most distinguished climbers and writers. From a prisoner-of-war camp in Italy, to the frozen north face of Ben Nevis, Mark Stephen discovers the driving forces behind WH Murray - and learns about his quest for inner purification.
How towns and villages in rural Scotland are using ownership to help rescue - and grow - vital services.
Why one of Scotland's busiest tourist villages needs more children - and a new car park.
A new series following a young couple settling into their first farm. What are their hopes and fears at the start of a 10-year tenancy?
Plus, the man who ran the entire Cuillin Ridge in a shade under three hours.
And does the Scottish wild cat have a future?
Last on