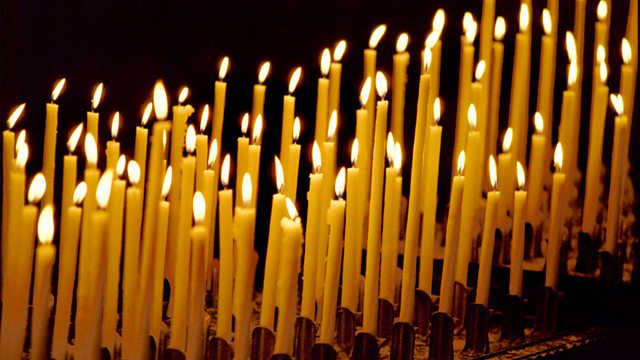 25/10/2013
A spiritual comment and prayer to begin the day, with the Rev Dr Stephen Wigley.
Last on
Rev'd Dr Stephen Wigley
Good morning.  As thoughts turn towards the weekend, my mind goes back to when we lived in North Wales and on a Friday afternoon I would be driving back to Llangollen. On the way I'd pass through the picturesque village of Overton and see the pretty little Catholic Church dedicated to 'Our Lady and the Welsh martyrs'.
Today reminds us who they were, for in the Calendar of the Catholic Church October 25th is the Feast day of the 'Forty martyrs of England and Wales', following their canonisation by Pope Paul VI in 1970. These represent a selection of the more than 200 martyrs who died for their faith during the anti-Catholic persecutions of the later Tudor and Stuart periods.
Some were priests in hiding; others were laymen and women. Some were deemed to be plotting against the Crown; others were executed simply for performing the rites of their faith, such as John Roberts of Trawsfynydd, one of the 6 Welsh martyrs included in that dedication in Overton. Whatever the reason, their deaths were often horrific, as were those of the many Protestants who also died for their faith during this same period.
Thankfully we now live in more irenic times and I recall attending an ecumenical service in Cardiff to commemorate the 400th anniversary of John Roberts' death a couple of years ago. But this mutual respect took many centuries to achieve, and as we reflect on the price he and others paid in our sometimes bloody history, we can learn to be a bit more appreciative of why religious tolerance matters; and a bit more supportive of those who bravely make the case for increasing respect between different traditions of faith.
Heavenly Father,
Your Son taught his disciples that in your house there are many mansions; help us to look with kindness on those from other traditions so that together we can come to know that peace which transforms our world.For Christ's sake, Amen.