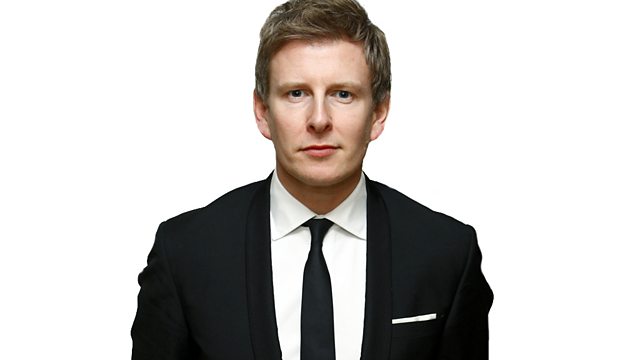 Patrick Kielty sits in
It's a jam-packed Friday Eve, as Patrick Kielty talks Country Music Awards with Whispering Bob and learns about the life of an endurance athlete.
Patrick's chatting to Bob Harris, a connoisseur of country music, because both presenters are heading to Nashville, to get behind the scenes of the 2013 Country Music Awards (coverage on Radio 2 from Wednesday 6th November). As a Nashville newbie, Patrick gets some top tips from Bob Harris (as well as messages of support from Sheryl Crow and Lady Antebellum's Charles Kelley.
As Radio 2's Living Alone Well season continues, we hear more about solo success from the 100km world champion Lizzy Hawker.
And, amongst the Kielty's Crackers, and 80s Aces on the playlist, we hear the new song from Dido!
Last on
Pause for Thought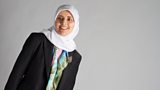 From Sarah Joseph, Editor of Emel, the Muslim lifestyle magazine:
My twelve year old daughter makes wonderful tea. And for me—an ardent tea lover—this seems like a particularly good skill to have. I was complimenting her on her talent when she replied, "I do it because it's the right thing to do, not because I like doing it." Her comment made me happy, surprised and sad all in one!

 
I was really pleased she had a strong sense of duty. Not everything we do in life will be enjoyable, but there are many things which have to be done, so it is best to just get on and do them. I was delighted and proud that she understood that, and I am grateful that I have a daughter who put good conduct above personal wants. I was doubly proud as she carries out her task with excellence – for she really does put a lot of effort into making a good cup of tea. Which is why her comment surprised me.

 
She puts so much care into her tea making, that it seemed more than just an act of obligation. I love making people tea, and getting it just right. A good cup of tea has a balance of ingredients and timing which is personal and different to each person, so trying to make a cup just as a person likes it is a genuine labour of love and compassion. She understands that and makes each person's tea with a mindfulness of how it will be received, and thus I was surprised she said she did not like doing it, which in turn made me sad that she did not seem to derive true happiness from service.

 
Maybe this is something which develops over time. It certainly requires mindfulness and grace. I believe personal happiness can be found in the everyday tasks done with love. There's a whole chapter of the Qur'an called Small Kindnesses, and says the person who denies small kindness to others gives the lie to religion. Everything from changing a nappy, cooking a meal, and making a cup of tea can be a source of happiness, we just need to make a genuine intention to do good and engage with the human soul who is the beneficiary of our deeds.