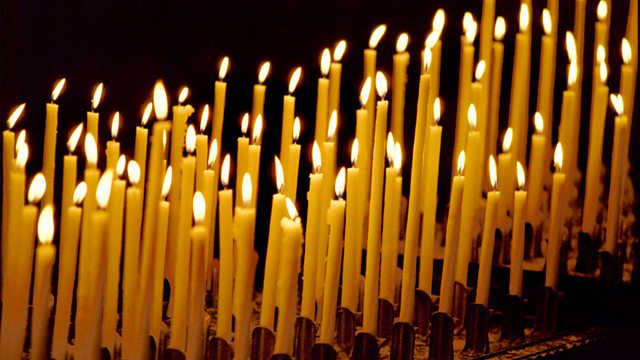 24/10/2013
A spiritual comment and prayer to begin the day, with the Rev Dr Stephen Wigley.
Last on
Rev'd Dr Stephen Wigley
Good morning.  This weekend marks the beginning of One World Week and there are a whole range of events planned right across the country to remind us of how it is one world in which we live and one world whose resources we must learn to share.
Some twenty-six years ago this same lesson was brought home in a quite different way, with the stock market crash that began in the Far East, moved to the US and then wreaked havoc in London and across Europe. On Black Monday, as it came to be known, share prices in New York fell more sharply than during the Wall Street Crash of 1929. Thankfully, its impact was not as long lasting as that earlier fall which led to the great Depression. But the realisation that the world's economic wellbeing can be so vulnerable to crises in financial markets has never really left us – even today, there is still some debate among economists as to the strength of the recovery some five years on from the most recent crash in 2008.  
It's hard to avoid matters of finance. Jesus was well aware of this and it's also a topic he spoke a fair deal about in the Gospels; how to deal with debtors, budget when building, pay a fair wage - and how servants should be trusted with money. But above all he warned against people putting their faith in money alone; you should focus instead, he said, on building up 'treasure in heaven', in relationships, acts of charity, things that will last. Maybe this weekend we can spend a bit more time investing in these things instead.
Heavenly Father,
You teach us in Jesus where real treasure is to be found, in those values and relationships which endure; help us today not to be so pre-occupied with material matters that we lose sight of those lasting values on which our lives depend.
For Christ's sake, Amen.