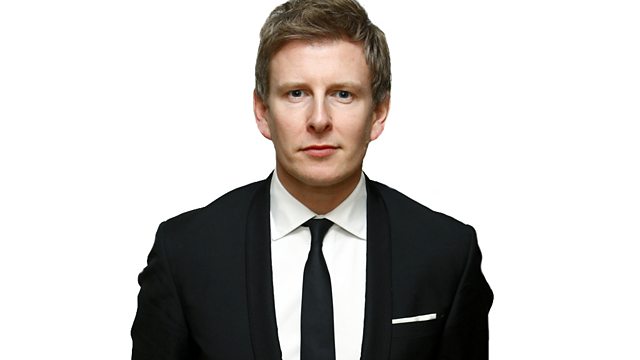 Patrick Kielty sits in
Patrick Kielty sets you up for the midweek with marvellous music that includes a listener-nominated Power Play track to wake the nation, and two linked Kielty's Crackers.
SPOILER ALERT: After Tuesday night's final, we WILL be talking Great British Bake Off!
And sports presenter Caroline Barker continues to celebrate solo sportsmen and women, as part of Radio 2's Living Alone Well season.
Today's guest is the world champion kitesurfer Kirsty Jones. A three-time champion, she also set a world record for a nine hour solo surf from the Canaries to Morocco!
Last on
Pause for Thought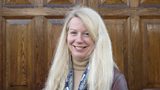 From Rev Ruth Scott, an Anglican vicar in Richmond:
Tonight I fly out to Egypt. Whenever work takes me abroad I aim to travel light but always seem to take more than I need. Packing this time around I laid everything out on the bed and tried to be strict about what's really necessary for my trip. How little can I get away with for a mix of formal and informal meetings with a wide range of people? Have I taken into account the dress codes of those I'll be visiting?
Alongside this sorting out of clothes I've also been sifting through the baggage of my heart and mind. Since Cairo is experiencing some violent conflict I've needed to work out which of my security concerns are reasonable and which are fuelled by uninformed fear-mongering. I've spent time finding out as much as I can about the communities I'll be with so that I have some sense of what questions may be appropriate to ask. I've also wondered which assumptions, expectations and personal prejudices I need to leave behind if I'm to hear and understand deeply the experiences of the very different people I meet.
Learning, I find, is as much about letting go of old, and now inadequate perceptions as it is about taking on board new ways of seeing and being. Our desire for security sometimes means we're reluctant to relinquish long-held beliefs, even when new encounters throw them into question. In the gospels Jesus speaks of having nowhere to lay his head. This isn't, I think, about being physically homeless but about him being so uncluttered by the psychological and spiritual hang-ups that keep many of us stuck in one place, that he's free to meet people wherever they are without feeling under threat. That kind of liberty of spirit is something I'd like to make real in my own life, wherever I go.
At heart it's about knowing the basic essentials needed to ease the journey, and being able to jettison the excess baggage that sometimes burdens our lives.