Fragility and Niche
Listen in pop-out player
Some wildlife is fragile and will die out if it loses particular conditions. Some butterflies need a particular rare plant, or some birds certain trees for example. This week's field report comes from the heart of England where the needs of the Duke of Burgundy butterfly are revealed, our most endangered butterfly. In an increasingly crowded world is it possible to preserve fragile wildlife with so much demand on space. Monty Don explores whether it is possible for fragile wildlife to thrive in a world where the use of land changes from one generation to another, often linked to demand from an increasing global population.
Producer Andrew Dawes.
Last on
Dr. Holly Gibbs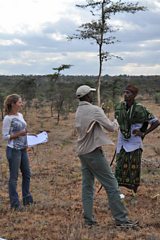 Dr. Holly Gibbs is an Assistant Professor of Geography and Environmental Studies at the University of Wisconsin-Madison.  She studies how and why forests are cleared around the world, and what this means for the food production, economic growth, and the environment. 
Previously, Gibbs was a David. H. Smith Conservation Research Fellow at Stanford University where she studied the ripple effects of US biofuel production on tropical forests.  She earned her Ph.D. in the Center for Sustainability and the Global Environment at UW-Madison.  Prior to moving to Madison, Dr. Gibbs worked as a Post-Masters Research Associate in Oak Ridge National Laboratory. 
Carly Waterman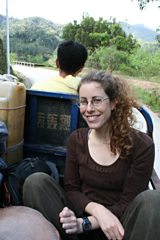 Carly manages ZSL's EDGE of Existence programme, which seeks to conserve the world's most Evolutionarily Distinct and Globally Endangered (EDGE) species. These irreplaceable species are not are not only on the verge of extinction but are also highly distinct in the way they look, live and behave. Examples include the long-beaked echidna (one of only two types of egg-laying mammal) and the Chinese giant salamander (a newt that has reached human proportions).
 
As Programme Manager, Carly is responsible for raising awareness of poorly-known EDGE species and establishing targeted conservation projects for those that are currently overlooked. Her approach centres on building grass roots capacity in developing countries through supporting early-career conservationists ('EDGE Fellows') to research and conserve local EDGE species. Carly has undertaken field research on a variety of species, including the slender loris in Sri Lanka and the Chinese pangolin in Nepal. She studied Behavioural Science at the University of Nottingham and, prior to joining ZSL, spent six months studying the behaviour of wild orang-utans in a peat swamp forest in Borneo.

Richard Fox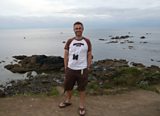 Richard Fox is an ecologist who studied at Oxford University and University College London and has worked in nature conservation for over 20 years. For the past 15 years, he has led Butterfly Conservation's work on biological recording, running the national recording schemes for butterflies and larger moths, as well as other initiatives such as the Big Butterfly Count, which involve tens of thousands of citizen scientists. The information gathered through these schemes provides the foundation for conservation action in many forms and at many scales; from nature reserve designation, habitat management and informing planning decisions through to targeting national policies, assessing long-term species' trends and developing Red Lists.

Richard is passionate about citizen science and communicating the results of recording and research to wider audiences. He has published 30 scientific research papers with collaborators around the world and over 200 other publications including two books. He is the lead author of a series of State of Britain's Butterflies reports and of the Red List of British Butterflies.
Learn about habitats with The Open University