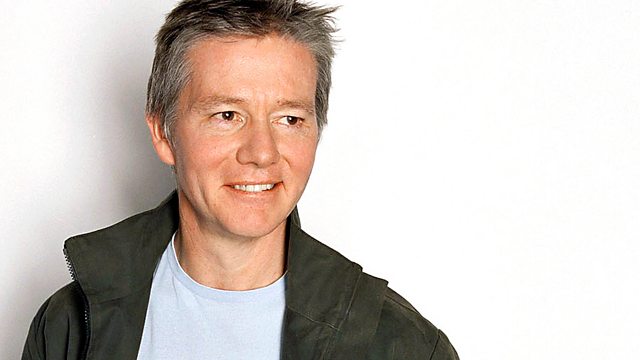 21/10/2013
(6/12)
The panellists from Wales and Northern Ireland join Tom Sutcliffe for the latest cryptic contest in the 2013 season of the quiz. They need to draw on all their powers of recall and obscure knowledge in tackling Tom's questions, such as:
'Why would Umberto Eco be interested in a Polish-born revolutionary, a time-travelling Tyler, Mrs Gorbachev and Laurie's Miss Burdock?'
Writer Roisin McAuley and historian Brian Feeney play for Northern Ireland, while the Welsh team consists of defending Round Britain Quiz champions Myfanwy Alexander and David Edwards.
As always, Tom will be picking the best of the questions submitted to the programme by listeners in recent months, to put to the teams.
Producer: Paul Bajoria.
Last on
QUESTIONS IN THIS WEEK'S PROGRAMME
1. (From Iain McCoubrey) Why are an American warning to detainees, and one enchanted by a brave new world, connected to a funny lady whose head girl was Clare Balding?<?xml:namespace prefix = o ns = "urn:schemas-microsoft-com:office:office" />
2. Why would Umberto Eco be interested in a Polish-born revolutionary, a time-travelling Tyler, Mrs Gorbachev and Laurie's Miss Burdock?
3. (From Dan Adler) Music question: What's the premier connection between these pieces of music?
4. Music question: Why might this be music to the ears of Scandinavian leather, Arthur Janov's cure for neurosis and Princess Maria Annunziata's eldest son?
5. (From Ivan Whetton) Explain how an oleaginous damsel in distress is central to a natural philosopher with a pressing interest in air, a TV actor playing a lame role, and a Booker-winning Irish writer.
6. (From Richard Humm) Which League, with 118 members so far, is this?
Germany 1, England 0
America 1, France 2
University of California 2, Russia 1
Stockholm 1, Suburb of Stockholm 4
Sunday Night! 1, Friday 1
Planets 4, Dwarf Planets 2
7. (From Roland Howell) One encouraged a 14th century warrior on-the-run to continue his struggle. Another helped a 7th century fugitive to evade capture. Both are connected to the North Face of the Eiger. Please explain.
8. If the following are three of a possible sequence of five, what's missing? The red one which goes fourth; a pale Roman divinity; and a musician with that elusive X-Factor.
LAST WEEK'S TEASER QUESTION
What might connect 'Needles and Pins', 'Paranoid' and 'Martha's Harbour'?
The connection lies not so much in the song titles as in the names of the artists who performed them. The three British groups in question all have names which are also the titles of films.
'Needles and Pins' was one of the best known hits of The Searchers, a no.1 hit in 1964. The Searchers share their name with a classic Western by John Ford, starring John Wayne, released in 1956.
'Paranoid' was the first and most famous hit song of Black Sabbath. Their name was inspired by a Boris Karloff horror film of 1963, also known as Il Tre Volti della Paura, in which Karloff introduces three linked adaptations of classic supernatural tales.
'Martha's Harbour' was a hit in 1988 for All About Eve - who took their name from the title of the classic Bette Davis film which won the Oscars for Best Picture and Best Director (Joseph L. Mankiewicz) in 1950.
THIS WEEK'S TEASER QUESTION
Where could you find, close together, a 19th century rural poet, a Restoration spy, and dress designers with Royal approval?
Don't write or e-mail with your answer - there are no prizes - but you can find out the answer in next week's programme!