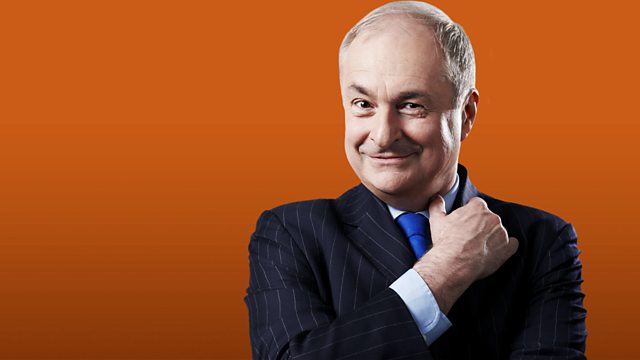 19/10/2013
Paul Gambaccini presents tracks from this week's US charts and hits from the last six decades.
Each week, songs are played by artists who have been inducted into 'The Rock And Roll Hall of Fame'. Working alphabetically through the list of inductees, tonight Paul plays 'Cause We've Ended As Lovers' by Jeff Beck and 'How Deep Is Your Love' by the Bee Gees. In the regular feature 'The First Time Ever I Saw Your Face', songs are played from albums by Spanky and Our Gang and Lady Gaga.
In 'A Matter Of Life And Death' Paul celebrates the birthday of Jeannie C. Riley by playing her hit 'Harpeer Valley P.T.A'. As a tribute to Roy Dolby, the inventor of the Dolby noise-reduction system, who has recently died, we hear a song from one of the first albums to use his invention - 'Wildflowers' by Judy Collins. 'It's Not The Same Old Song' highlights 'Upside Down' by Diana Ross and a different song with the same title by Jack Johnson. In the feature called 'Both Sides Now', Paul plays a single by an American artist that was a hit in the UK but not in the US and an American hit by a British artist that was not successful in the UK.
Our R&B number ones are from 1970 and this week by The Jackson 5 and Robin Thicke with Pharrell. We hear Country number ones from 1968 and now by Eddy Arnold and Luke Bryan. This week's featured past Rock number one is by Boston. 'The 20/20 Experience The Complete Experience' by Justin Timberlake is the number one album and 'Royals' by Lorde is the best-selling song of the week.
Last on