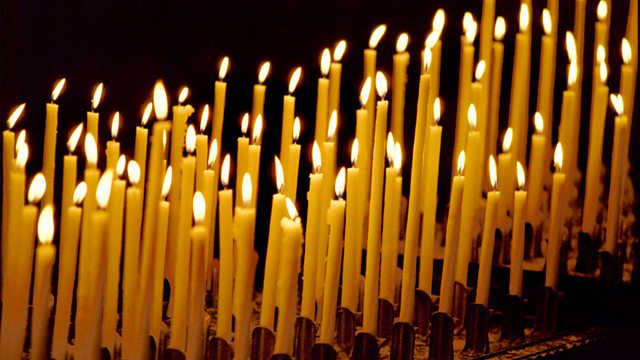 21/10/2013
A spiritual comment and prayer to begin the day, with the Rev Dr Stephen Wigley.
Last on
Rev'd Dr Stephen Wigley
Good morning.  A week ago crowds gathered in the Welsh village of Senghenydd to mark the 100th anniversary of the worst mining disaster in British history and today, 21st October, is another date that stirs up painful memories in the South Wales valleys. It was on this day in 1966 that a slagheap slipped down the mountainside, partially engulfing the village of Aberfan and killing a total of 144 people, including 116 children attending the local school. It's a disaster that is still remembered some 47 years on; and I know this because later this evening I will be taking part in a special service to commemorate the anniversary of this tragedy.
I'm aware that from time to time some people ask questions about whether it's right still to hold such an event, or whether the time has come to move on. My understanding of the service is that it's an occasion not simply to acknowledge the pain which devastated this village; but also to honour those who suffered and lost loved ones and yet still found the strength to support one another and who continue to work to re-build a sense of community.
For many of them, it's important that they do this in a service of worship, in the presence of a God who knows what it's like to lose a Son to a tragic death; and, supported by the same kind of grieving community that gathered round the Cross, to find strength and the promise of new life even though the scars still remain. And perhaps their faithful example offers comfort and encouragement for others who, in their own way and place, have also learnt how to face the kind of tragedy that defies simple explanation.
Loving Lord,
You have shown your commitment to us in the gift of your Son, and your compassion in allowing him to go to the Cross; strengthen us and all who face the mystery of human suffering with the assurance of your grace and mercy.
For Christ's sake, Amen.