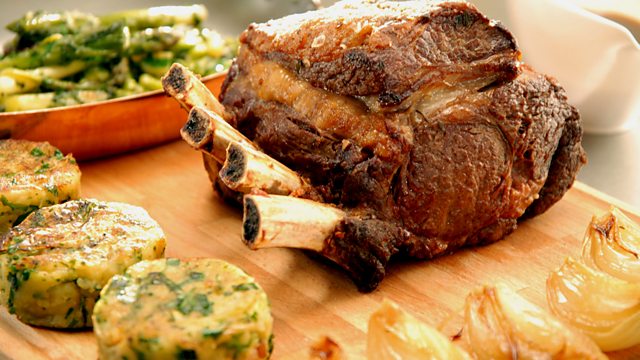 18/10/2013
Chef Paul Wedgwood tells Clare English how to create a 3-course meal from the leftovers of your Sunday roast. He'll also be sharing his tips on getting portion sizes just right so that we can all avoid wasting so much food.
Fiona Burrell from the Edinburgh New Town Cookery School demonstrates how to make parsnip and beetroot cake and The Kitchen Cafe team discover what other vegetables can be used in desserts and sweet dishes.
French chef Fred Berkmiller talks about the second part of the Budding Chefs scheme, in which he took seven aspiring young chefs from Scotland over to Brittany to learn alongside French culinary students. What did they learn and how can we inspire the chefs of the future so that they understand the increasingly sophisticated tastes of restaurant customers?
Last on
Fiona Burrell's parsnip and beetroot loaf