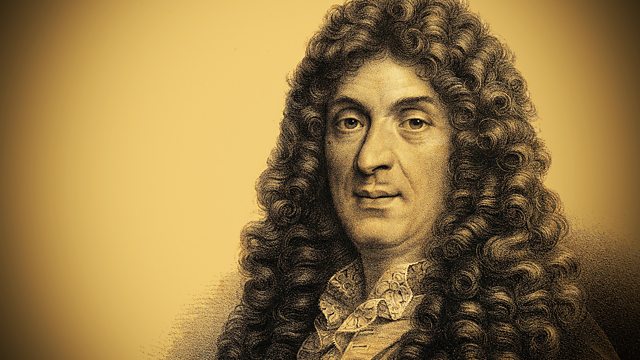 Today, the Sun's son gets burnt, and the son of the Sun King gets hitched.
Jean-Baptiste Lully is one of those figures who loom large in histories of music; much less so in concert and on disc. In fact he's probably best known as the victim of the worst conducting accident in history, whacking himself on the toe with the weighty staff he used, in those pre-baton days, to beat time. Tragically, time was up for Lully, and he died of a gangrenous infection, at the peak of his powers, a little over two months later. All this week, Donald Macleod explores the life and work of this ambitious, arrogant, difficult, ruthless but remarkable man who came from the backstreets of Florence to be the preeminent composer of the French court in the late 17th century, the founding father of French opera and one of the leading figures in the music of his era.
In today's programme, with his regular librettist Philippe Quinault temporarily out of favour with the king, Lully has to find a new one; he plumps for Thomas Corneille, brother of the famous tragedian. Lully and Corneille collaborated on two operas: Psyché, the story of the mortal woman so beautiful that the god Cupid fell in love with her; and Bellérophon, a yarn about the mythical Corinthian horseman who, with the aid of the winged horse Pegasus, defeated the terrible Chimaera. Bellerophon may have been mythical but his purpose was very real; to flatter Louis XIV, who would easily have seen his own magnificence reflected in the hero's glorious deeds. Louis's son, the Dauphin, was of a less energetic nature; the Duchesse d'Orléans described him as "a man who could spend a whole day lying on a sofa tapping his shoes with a cane". For his wedding to the unfortunate Marie-Anne-Christine-Victoire of Bavaria, Lully, collaborating once again with Quinault, devised an opéra-ballet - Le triomphe de l'Amour. The son of the Sun King's indolence served him well; the son of the Sun, Phaëton, had poorer judgement, insisting that his father let him drive his chariot across the sky. That didn't go well; he lost control of his vehicle and Jupiter struck him down with a thunderbolt - an absolute gift to Lully's talented set designer, Jean Berain, who created an unforgettable spectacle for Parisian audiences.
Last on