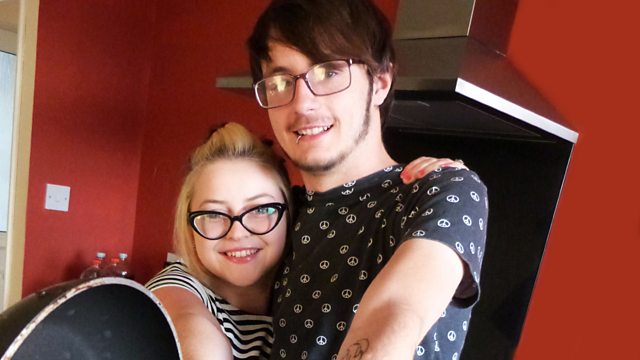 Episode 3
We meet odd couple Jack and Olivia from Norwich and sci-fi fanatics Ellie Rose and Mitch.
Funny man Jack is refusing to grow up. He doesn't see why he should have to move out of his girlfriend's home when he has all the benefits of being looked after by a mum without any of the nagging. His girlfriend Olivia describes their relationship as more 'parent and child' than boyfriend and girlfriend, but despite this she is still desperate to move out of home and go it alone with her very own Peter Pan.
But as they move into their own place, could the strain of Olivia having to become mum to her man become too much? And will her mum get used to having her own space and not want them back at all? Will Jack want to run back to being cosseted or will he pull his finger out and fulfil his dream of being a stand-up comedian? Can this experience turn a Peter Pan boy into a man?
And there's another one in Norwich who is refusing to grow up. Mummy's boy Mitch is used to his mum waiting on him hand and foot and it's driving his girlfriend Ellie mad. She's desperate for Mitch to cut the apron strings and get a place of their own. But there's one problem - his mum just doesn't want to let him go.
Can Ellie finally persuade Mitch to get a job and start earning so they can stand on their own two feet and get their own place? Or will this mummy's boy be running home at the end of the week?
Last on
Credits
| Role | Contributor |
| --- | --- |
| Executive Producer | Hannah Wyatt |
| Executive Producer | Kat Lennox |
| Series Producer | Sarah Ladbury |