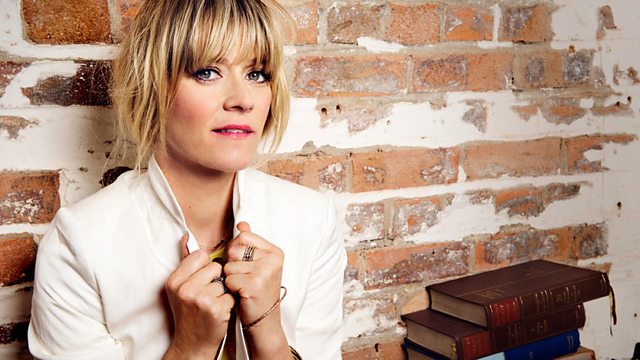 Public Service Broadcasting, Karl Hyde, Jesse Eisenberg and Jane Horrocks!
Musicians J. Willgoose Esq. of Public Service Broadcasting, and Underworld's Karl Hyde (a film maker and soundtrack composer himself) join the Screen 6 panel at Midday to review The Fifth Estate (starring Benedict Cumberbatch as Julian Assange) and Channel 4's Gogglebox.
Actor Jesse Eisenberg, probably best known for playing Facebook founder Mark Zuckerberg in The Social Network (2010), also swings by the studio to talk about the release of his new film The Double, a comedy by Richard Ayoade.
Oh and there's the big matter of actress Jane Horrocks - probably best known, and loved, as Bubble in Ab Fab and who can most recently be seen in the new smash hit film Sunshine On Leith - swinging by the studio to hang out and play her cover of Joy Division's Isolation (after she wrote a letter to Edith about it last week).
Plus Temples, a psychedelic rock band from Kettering, reveal what makes them tick in Getting To Know You, and there's loads of great music for your Saturday morning, from The Rolling Stones to De La Soul.
Last on