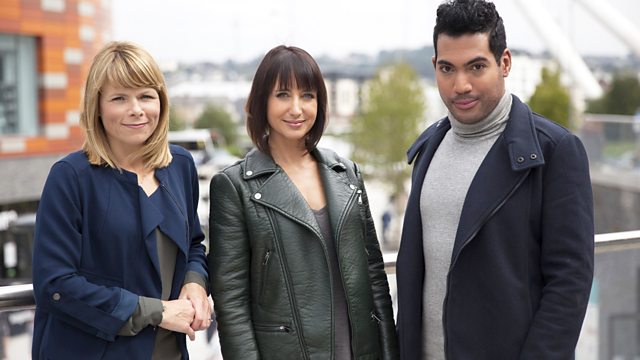 Consumer series. Rachel Treadaway-Williams investigates a company that promises householders free boilers as they pay for an assessment and then makes off with hundreds of pounds.
Rhodri Owen goes on the trail of the secret sugar in our diets, finding out exactly how much a health-conscious family in Llanelli is eating in just one day.
It's on the high street, in shops, cafes and pubs, but is free Wi-Fi really a good idea? With the help of computer expert Jason Ward, Rachel finds out how logging onto a free network could leave you seriously out of pocket.
Last on
Eco firm let customers down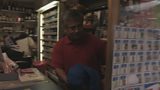 A Wales-based green energy company has been promising free boilers to customers – but failing to deliver the goods.
Cardiff-based Eco Green Deal Solutions Ltd has offered some customers help under a government scheme called Affordable Warmth, which provides free insulation or boilers to people on some means-tested benefits. They were charging up to £249 to access this help.
But customers who spoke to X-Ray had only had assessments from the company – which they didn't need – and had never had a boiler at all.
Company director Kris Patel, who also runs the Reliance General Stores in Sebastopol in Pontypool, has refused to explain why he shut down the firm and left his customers high and dry. He does claim to have made efforts to keep customers informed.
Customers are furious. Noreen Riley from Maesteg told X-Ray: "I thought he was a really nice chap and I thought it was all kosher, but I don't think so now. I think I have been ripped off big time."
Eco Green Deal Solutions Ltd may have left customers high and dry – but that doesn't mean there is not free help available for people on low incomes.
The Affordable Warmth scheme – funded by energy companies – can provide free boilers and insulation to householders who need it so long as they are on certain means-tested benefit.
People on Pension Credit qualify but otherwise the criterion are complicated.
If you think you may qualify you should ring the government funded Energy Saving Advice Service. The number is 0300 123 1234.
They will be able to assess your benefits status to see if you can get free help – and sort out an assessment for you. You should never have to pay a penny for the service.
The Welsh Government also have a scheme called NEST, which can provide help with energy efficiency. It has its own funds to help people on low incomes.
The criterion are complicated so to see if you qualify you can call NEST on 0808 808 2244. They will also provide help and advice to anyone struggling to pay fuel bills.
Caravanning carry on
When you make the second biggest purchase in your life you don't expect to spend the next six months writing complaint letters about it.
But sadly that's what happened to Simon Price from Port Talbot after he bought a brand new caravan from 3A's Leisure in Carmarthen.
When he and his partner Leah went to pick it up in February they were suddenly told about a crack in the shower.
Simon said: "Within a couple of days someone would ring and start the ball rolling [to repair it] but a day became a week and another week."
Easter rolled round and the couple spent a week in their van at a peaceful caravan park on the banks of the River Teifi.
But day by day Simon began to discover more problems with the van on top of the shower - peeling and blistering veneers, corrosion on the door hinges, a loosely fitting floor, condensation between the double glazed windows and failures in the heating system.
But a few weeks after they returned from holiday, and after sending numerous complaint letters, Leah spoke to 3A's Leisure on the phone, who suddenly offered the couple a new replacement van. They were over the moon.
Then just days later Simon had some incredibly distressing news. Leah suffered a massive brain haemorrhage and passed away in June.
But in the months that followed Simon has been determined to continue fighting their battle.
He told X-Ray why: "...Principles because the caravan has never been right and it should be right. We spent over £15,000 on it. And also I can't let it lie because Leah would have wanted me to and I want me to get it sorted out." Only thing was 3A's were now only offering to repair the van.
In response 3A's have written to X-Ray and apologised for the issues surrounding Simon's van.
They tell us they've been respectful and sympathetic towards his situation and have repeatedly asked him to bring the van in for repair.
They also tell us they posted Simon a letter dated 14 August, offering to discuss a refund, repair or replacement. But Simon says he never received this letter. We'll update you as soon as we know more.
Bitter sweet food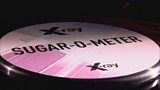 Any parent will know just how difficult it can be to get your kids to eat healthily.
So it's no surprise that many families rely on the food and drinks available in our supermarkets that not only claim to taste great, but also be good for your kids.
But does what they say on the label actually reflect what's inside or are some of them hiding a bitter sweet secret?
We visited the Davies family in Llanelli to find out how much sugar 7-year-old Anya and 5-year-old Leah could get through if mum Kelly fed them healthy choices for breakfast, lunch and dinner.
At breakfast time Anya and Leah were tucking into some healthy looking cereal and orange juice.
Nestle suggest you have 30g of Cheerios with 125ml of milk. That serving will have more than 12 grams of sugar in it.
And while orange juice can be one of the best ways to get vitamin C in our diets, there's quite a bit of sugar in there too. A 200ml serving can have around 20 grams.
Anya and Leah often have a packed lunch when they go to school but we found out it can easily contain a lot of sugar too.
The first surprise to Kelly was that even the savoury products have sugar in them.
The Dairylea Dunkers 'Mighty Mature' have close to a teaspoon of sugar in them and while baked crisps have less fat in them, they've got more sugar than the fried version.
The sweet items in the lunchbox shocked Kelly the most though.
She told Rhodri she would often give the girls a Fruit Shoot, as a healthy alternative to a fizzy drink, as the Fruit Shoot My-5 varieties do contain one of your five-a-day.
But after finding out that every 200ml bottle has 16 grams of sugar in Kelly will be thinking twice before giving them to the girls again.
And the Fruit Flakes covered in yoghurt might seem like a healthier option to chocolate but per hundred grams they contain more sugar than Maltesers.
For dinner Kelly often finds herself having to make the girls something quick and nutritious before they head out to their after-school activities.
Tomato soup can often appear like the perfect quick-fix solution, especially as it's one of your five a day, but half a tin has around 10 grams of sugar in it.
For pudding the girls had Frubes made with Fromage Frais. But as well as calcium each little tube contains almost 6 grams of sugar.
And at the end of the day Rhodri totalled up all the sugar they had both gone through - and it came to 20 teaspoons of sugar each!
Kelly was shocked by the amount, especially as they were all foods she thought would be healthy choices for Anya and Leah.
She said: "You think you're giving them a healthier option don't you but now I feel deceived and cheated really that the foods that I've been buying are full of sugar."
So what have the manufacturers got to say for themselves?
Nestle who make Cheerios and Britvic who make the My-5 Fruit Shoot both say their products are clearly labelled with nutritional information.
Fruit Bowl say their snacks are not a fruit substitute but they can help parents who struggle to get enough fruit and vegetables into their children's diet.
Dairylea say their cheese spread naturally contains lactose - which is milk sugar - and is a great snack as part of a balanced and varied lunchbox.
And Yoplait have told us they consider their little tubes of Petit Filous provide many essential nutrients and a reasonable amount of added sugar.
Find out more about BBC Wales' Live Longer season of programmes.
Credits
| Role | Contributor |
| --- | --- |
| Presenter | Lucy Owen |
| Presenter | Rhodri Owen |
| Reporter | Rachel Treadaway-Williams |
| Series Producer | Susie Phillips |