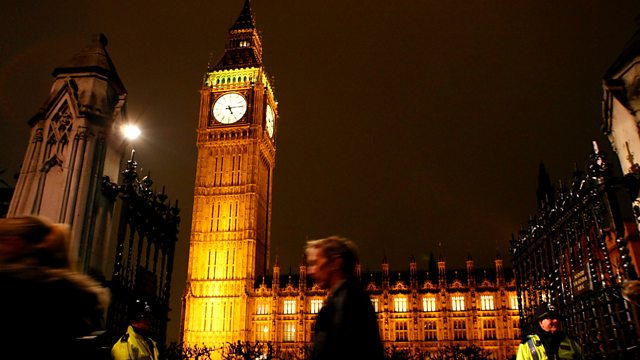 18/10/2013
Mark D'Arcy reports from Westminster as an MP's bill to tighten up on driving under the influence of drugs finds itself in a parliamentary cul-de-sac. The bill is likely to run out of time as critics complain that it's not fully worked out, and will only apply to people using Class A drugs - not cannabis.
Also - will the government be forced to back down over an unexpected row that's hit the Government's bill to stop elderly people having to sell their home to pay their care bills?
The new Deputy Speaker describes her first stint in the Speaker's chair - apparently its big, comfy and has an excellent view of the chamber.
And the Fusiliers drum up support outside Parliament in protest at cuts to their regiment.
Last on