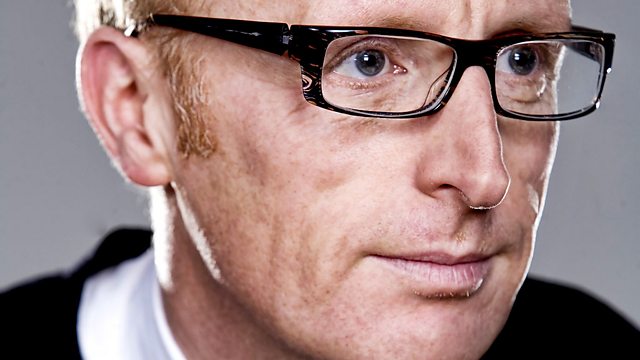 Bryan Burnett sits in
Bryan Burnett sits in for Janice while she's on holiday.
Since the success of Mamma Mia, there've been a slew of musicals that reintroduce classic pop catalogues using an original story. Our House is the latest, taking inspiration from 80's lynchpins Madness's extensive catalogue. The two leads, Alexis Gerrard and Daniella Bowen join Bryan live.
Eleanor Catton was announced as winner of the 2013 Man Booker Prize last night. Member of this year's judging panel and literary critic Stuart Kelly will be telling us about the youngest winner with the longest book.
New play Couldn't Care Less aims to confront the hidden epidemic of unpaid caring in today's society. Performer Liz Strange and director Tim Licata were inspired by the real-life testimonies of family members caring for their own.
The National Theatre of Scotland applying its customary verve and imagination to its current production, Dragon. Co-directors Candice Edmunds and Jamie Harrison tell Bryan about the challenges of exploring grief as experienced by children through the story of 12 year old Tommy.
Tabloid editor turned crime-writer, Matt Bendoris explains why many of the characters in his book, Killing with Confidence may have taken inspiration from real life figures in Scotland.
Joe Nisbet Jr is the alter ego of music business veteran and guitarist Stuart Nisbet. He's just recorded an album of gospel songs, a project he has wanted to undertake for more than 20 years and he plays something for Bryan live.
Last on