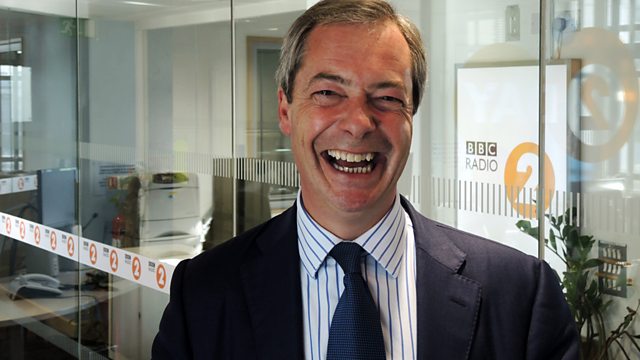 Gary Numan, John Challis and Nigel Farage MEP
Steve and the team chat to New-Wave legend Gary Numan about his new album and actor John Challis aka 'Boycie' from Only Fools and Horses who's written his debut novel.
They're also joined by Nigel Farage MEP, Leader of UKIP and MEP for the South East, as part of Steve's 'Person behind the Politics' season. Over the next few months Steve will be talking to different politicians from political parties with the aim to find out more about the real person, their interests, what their role entails and to also take a closer look at the latest stories making the news.There's also your Non-Stop Oldies, the Factoids and the latest lifestyle and entertainment news.
Last on