Free download
Insight, analysis and expert debate as key policy makers are challenged on the latest news stories.
In today's programme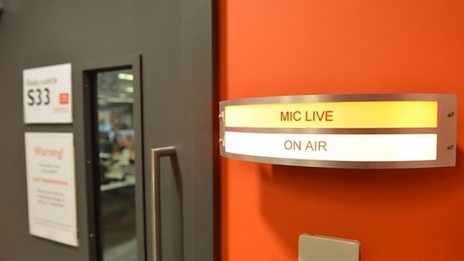 With Mishal Husain and Justin Webb.
Highlights

Listen to clips from this morning's programme:




Today's running order

Subject to change



0615

Business news with Simon Jack: hundreds of thousands of US government employees are back at work after President Barack Obama signed a law ending a 16-day government shutdown and extending the US debt limit. Plus, the Today programme's Friday boss is David Alexander, director of Dynorod.



0709

A European connection has emerged for one of the suspects of the Westgate shopping centre attack in Nairobi. Journalist Tormod Strand, who has written extensively about the Somali community in Norway, explains how a Norwegian citizen has been identified.

0712

The government plans to introduce a life sentence for the worst cases of human trafficking and exploitation, as part of a renewed effort to tackle what the Home Secretary has called "modern day slavery". Klara Skrivankova, from the pressure group Anti-Slavery International, explains how many victims of trafficking are used for sexual exploitation or forced labour.

0715

Business news with Simon Jack.

0720

Humans instinctively know that it is rude to interrupt, as apparently do marmosets.

0725

Apparently sleep is not just for making us feel and look more human, but also for washing away waste toxins in our brains. Dr Maiken Nedergaard, a researcher from the Journal Science, discusses how sleep is an essential waste removal process.

0735

A report published today argues that our armed forces should be protected from the full might of human rights legislation. The mother of Private Philip Hewett talks about concerns for soldiers travelling in lightly-armoured Snatch Land Rovers.

0740

The story of China is one of re-birth of a great and ancient civilisation; and a collection of paintings coming here are proof of that. The BBC's arts correspondent Rebecca Jones has been to the V&A to see the exhibition taking shape.

0747

Thought for The Day with Lord Harries of Pentregarth.

0750

Members of the Scottish National Party are in Perth for their annual conference. The Today programme's James Naughtie meets with the members and discuss the ways in which a referendum would be the biggest change in the whole history of Scotland.

0810

Ministers say people responsible for the worst cases of human trafficking should be jailed for life, after the number of detected cases in the UK rose by 25% last year. Many of the victims came from eastern Europe. Kristy Adams, a Conservative councillor who also runs an organisation called Bedfordshire Against Modern Slavery, and chief constable Shaun Sawyer of the Association of Chief Police Officers, discuss new measures set to be introduced.

0818

A new American documentary is looking at the first independent television network created in Afghanistan, after 30 years of censorship. Eva Orner, who made the documentary The Network, and BBC Afghan's Dawood Azami, talk about the channel.

0830

It is a source of "national shame" that as many as 800,000 people in England are "chronically lonely", Health Secretary Jeremy Hunt is to say in a speech today. Anthea Tinker, professor of Social Gerontology at King's College London, and Geoff Mulgan, chief executive of Nesta - which runs programmes for older people - discuss the scale of the issue.

0838

Business news with Simon Jack: George Osborne and Boris Johnson have been in China this week, announcing a slew of measures aimed at strengthening economic ties between the UK and China. Will Butler-Adams, managing director of London-based manufacturer Brompton Bicycles, and Miranda Carr, head of China research at North Square Blue Oak, discuss the practicalities of working with China.

0841

Brazil is on the verge of becoming a major oil producer as it auctions off the rights to develop a huge offshore deposit just to the north of Rio de Janeiro. The BBC's Wyre Davies reports on concerns Brazil is demanding too high a price.

0845

The man being investigated by Norwegian police over the attack on Kenya's Westgate shopping centre is Hassan Abdi Dhuhulow, BBC Newsnight has learned.



0851

Giving up a seat to a pregnant woman is the "decent thing to do", Downing Street said after expectant mother and equalities minster Jo Swinson was forced to stand during Prime Minister's Questions. James Forsyth, political editor of the Spectator, and Caron Lindsay from Liberal Democrat Voice, discuss whether it would have been sexist to offer her a seat.



See more live updates