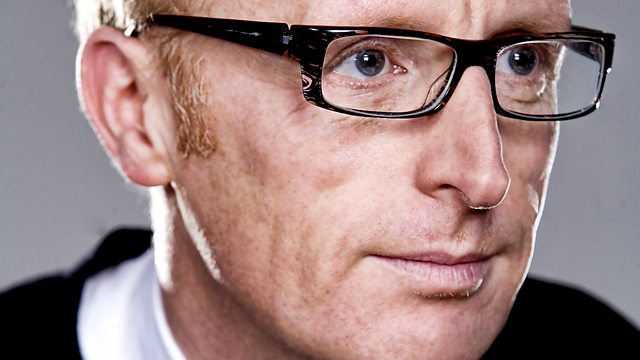 Bryan Burnett sits in
One quarter of folk supergroup Crosby, Stills, Nash (and Young), Graham Nash, joins Bryan in the studio to talk about his new book, Wild Tales: A Rock and Roll Life, ahead of the band's gig in Glasgow.
EUSA Events Manager, Rae Baker; Insider Festival Director, Gordon Reilly; and musician Aidan O'Rourke enthuse about the Pleasance Sessions, a new festival in Edinburgh showcasing Scottish music, comedy, and spoken word events, and we hear a live performance from Aiden O'Rourke.
We explore the viral phenomenon that is Prankvertising, and director of Neo Marketing in Glasgow Gene Munro, and lifestyle journalist Lynne McCrossan debate whether it's a step too far for advertising.
We're joined by two young members of Tramway's theatre company Junction 25 to hear about their latest production, Figment.
Author Adrian Searle teaches reporter Tom Allan to 'Look Up' when walking through the streets of Glasgow as they discuss the idea behind his latest book collaboration with photographer David Barbour and Scottish poets, and one of the collaboraters Kona McPhee performs poetry live in the Studio.
Last on