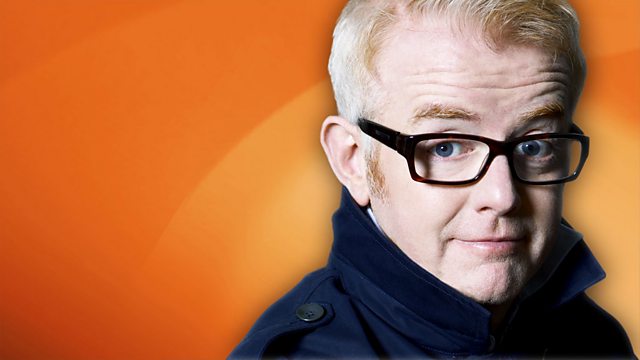 Just for show and not for go!
Chris has an early contender for Text of the Week, from Mr Anon, who reveals that he got into his wife's bad books by burning some decorative logs.
This admission opens the floodgates to other slightly doolally domestic rules - re. what's for show not for go - not least the super strict regime chez Tina!
We talk top tech, as Chris gets excited about 3D printers, and we stick on our L-plates to learn more about towing trailers.
Today's Top Tenuous is a smash hit, with a bumper batch of desperate claims to Saturday Night Telly. And Father Brian D'Arcy delivers today's Pause for Thought.
Last on
Pause for Thought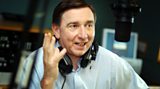 From Father Brian, a Catholic Passionist priest:
"Love your neighbour as yourself" is a central theme in all religions. To help you love your neighbour as yourself, a cynic advised, make sure you don't take down the fences. Good fences make good neighbours.
The philosopher and spiritual writer G K Chesterton was close to the truth when he wrote: "The Bible tells us to love our neighbours, and also to love our enemies; probably because they are the same people."
Recently Pope Francis was adamant that we should never judge others harshly. We all have a dark side which, if we ignore, will make us over-critical of our neighbours faults and blind to our own, he said.
That's why I think the Pope would love the story of the young couple who moved into a settled community soon after marriage. Each morning the couple sat in the kitchen eating breakfast, looking out the window into their neighbour's garden.
One Monday morning as their neighbour hung her washing on the line, the young wife was critical of the dreadful state of the woman's washing. The whites were yellow and the blacks were grey –in fact all the clothes looked in need of a good washing. Wouldn't you think she'd be ashamed to hang out such dirty washing in public, she told her husband?
He agreed whole-heartedly.  
They had this same conversation every washing day for weeks on end.
Then one morning when the young wife looked out her window she was surprised to find her neighbour had at last found a washing powder which worked. The whites were like virgin snow, the blacks were shining, and the reds were as bright as apples in autumn.
"Thank goodness that woman has discovered how to wash her clothes," she told her husband. "Perhaps they bought a new washing machine."
"I don't think so" her husband said sheepishly. "I got up early this morning and cleaned our windows."