Digital Marketplaces
Where can you find a hand-stitched crochet blanket, the latest Lady Gaga video or sell your old sofa? Trading online makes it easier than ever to find a marketplace and gives the consumer a different and faster way to shop and browse. On The Bottom Line Evan Davis discusses the issues with:
Nic Jones, Senior Vice President International, VEVO;
Nicole Vanderbilt, MD Etsy; and
François Coumau, General Manager for Continental Europe, eBay.
Producer : Smita Patel.
Last on
Evan Davis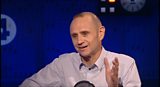 Presenter of The Bottom Line
Francois Coumau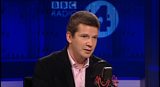 General Manager for Continental Europe, eBay
Nicole Vanderbilt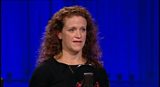 Managing Director, Etsy
Nic Jones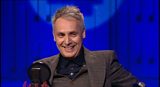 Senior Vice President International, VEVO