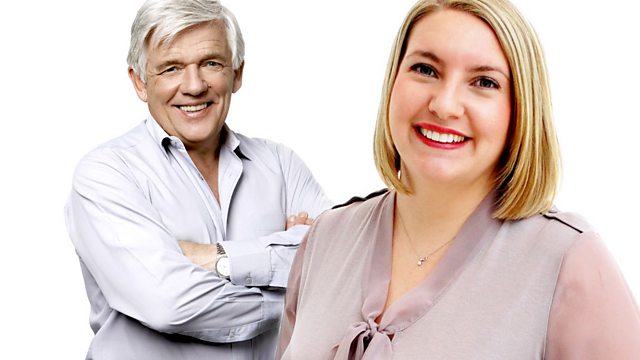 17/10/2013
Peter Allen and Anna Foster with the day's news and sport. British Gas has become the second of the big six energy firms to announce price rises. From next month, electricity bills will go up by 10.4%, while gas will cost an extra 8.4%. It means the average annual household bill will go up by £123. This added pressure on already stretched household budgets comes as a report commissioned by the government warns that the ever-widening gap between earnings and the costs of essentials like energy, means even people in work can't "earn enough to escape poverty". A Commission led by former Labour cabinet member Alan Milburn says two thirds of poor children are now living in a home where an adult works, and this generation will find they are worse off than their parents.
We speak to an MP who witnessed a miracle escape when a toddler's buggy was trapped between a car and a garden wall. The child escaped unhurt.
Triple BMX World Champion Shanaze Reade tells us how pleased she is that British Cycling say their latest figures show they are on track to meet a target of attracting a million more women to the sport by 2020.
Last on