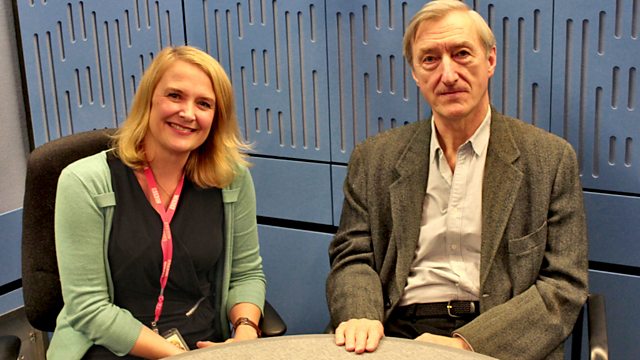 Wednesday - Sarah Walker
9am
A selection of music, including the Essential CD of the Week: Grieg ? Complete Music with Orchestra ? Gothenburg Symphony, Neeme Järvi (conductor); and at 9.30 our brainteaser: Identify the Endings
10am
Artists of the Week: The Labèque Sisters
10.30am
The Man Booker Prize is announced this week and Sarah's guest is the 2011 prize-winner, the novelist Julian Barnes. A graduate of modern languages, Julian has worked as a lexicographer for the Oxford English Dictionary, and has written for the New Statesman and the Observer. He is a keen Francophile and has appeared in a BBC Radio 4 series of Inspector Maigret adaptations. Julian was made Commandeur de l'Ordre des Arts et des Lettres in 2004. His many international literary awards include the Somerset Maugham Award (Metroland 1981); Prix Médicis (FP 1986); E. M. Forster Award (American Academy and Institute of Arts and Letters, 1986) and the Prix Femina (Talking It Over 1992).
11am
Sarah's Essential Choice
Tchaikovsky
Romeo and Juliet Fantasy Overture
City of Birmingham Symphony Orchestra
Andris Nelsons (conductor)
Also in this hour, Lucky Dip: Sarah dips into her CD collection and shares a piece ? it could be a recent discovery, an old favourite, or simply something that just has to be heard. Expect the unexpected!
Last on
Today's Brainteaser: Name the Endings
The endings we heard were from:
Strauss: Til EulenspiegelTchaikovsky: 1812 OvertureRavel: Bolero