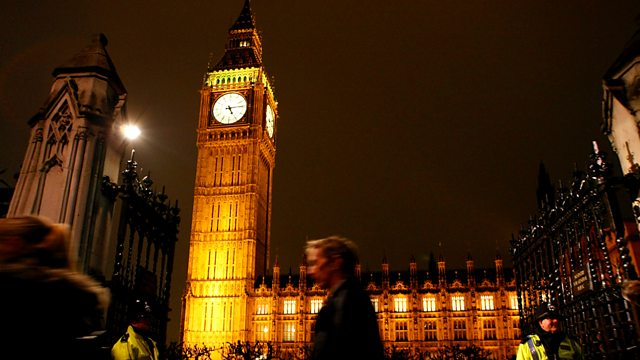 15/10/2013
On a busy day in Parliament, the Home Secretary Theresa May speaks to a committee of MPs about the latest developments in the 'Plebgate' scandal concerning the police inquiry into the former Chief Whip Andrew Mitchell. Meanwhile, the Deputy Prime Minister Nick Clegg is forced to defend the so-called bedroom tax.
Also on the programme.
* Keith Macdougall hears a Labour peer compare payday lending companies to the mafia.
* Simon Jones reports on changes to the law to deal with dangerous dogs.
* Joanna Shinn follows a committee inquiry on the online dangers facing youngsters using the internet.
Last on